3 Days Only !!!
Friday, Dec. 13th - Sunday, Dec. 15th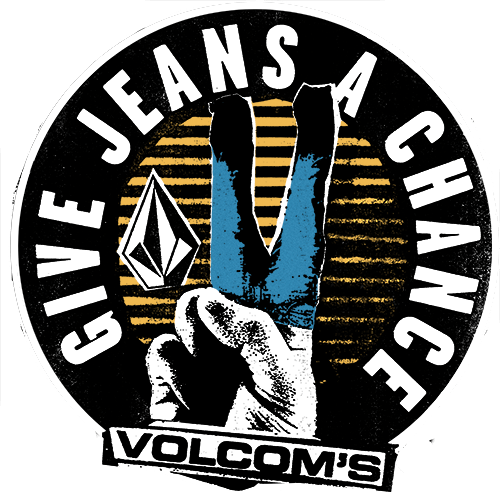 Turn in a pair lightly worn jeans or pants and receive
50% off a new pair of Volcom Brand Jeans
With our eyes on sustainability, we want to extend our good fortune to those in need by receiving jeans and pants to be recycled or donated to a local shelter and give them another chance to keep someone clothed. By reusing these pieces of collected clothing, we are stoking out the earth by keeping these items out of landfills and those recipients in need. To partake, all you gotta do is trade-in a pair of jeans or pants at one of the participating locations and you will receive 50% off your new pair of Volcom Brand Jeans that day!
Details
From 12/13/19 – 12/15/19, bring a pair of clean, lightly worn jeans or pants to one of our participating Volcom stores listed below and get a 50% off discount on your purchase a pair new full priced Volcom Brand Jeans or Chinos (discount good that day only, limit one per customer). Volcom will then recycle or donate your traded-in pants to a local shelter around the designated store.
Participating Locations
Volcom Boulder, CO Store
1223 Pearl Street, Boulder, CO 80302, United States
(303) 443-9525
Sun: 11am-7pm, Mon-Thu: 10am-8pm, Fri-Sat: 10am-9pm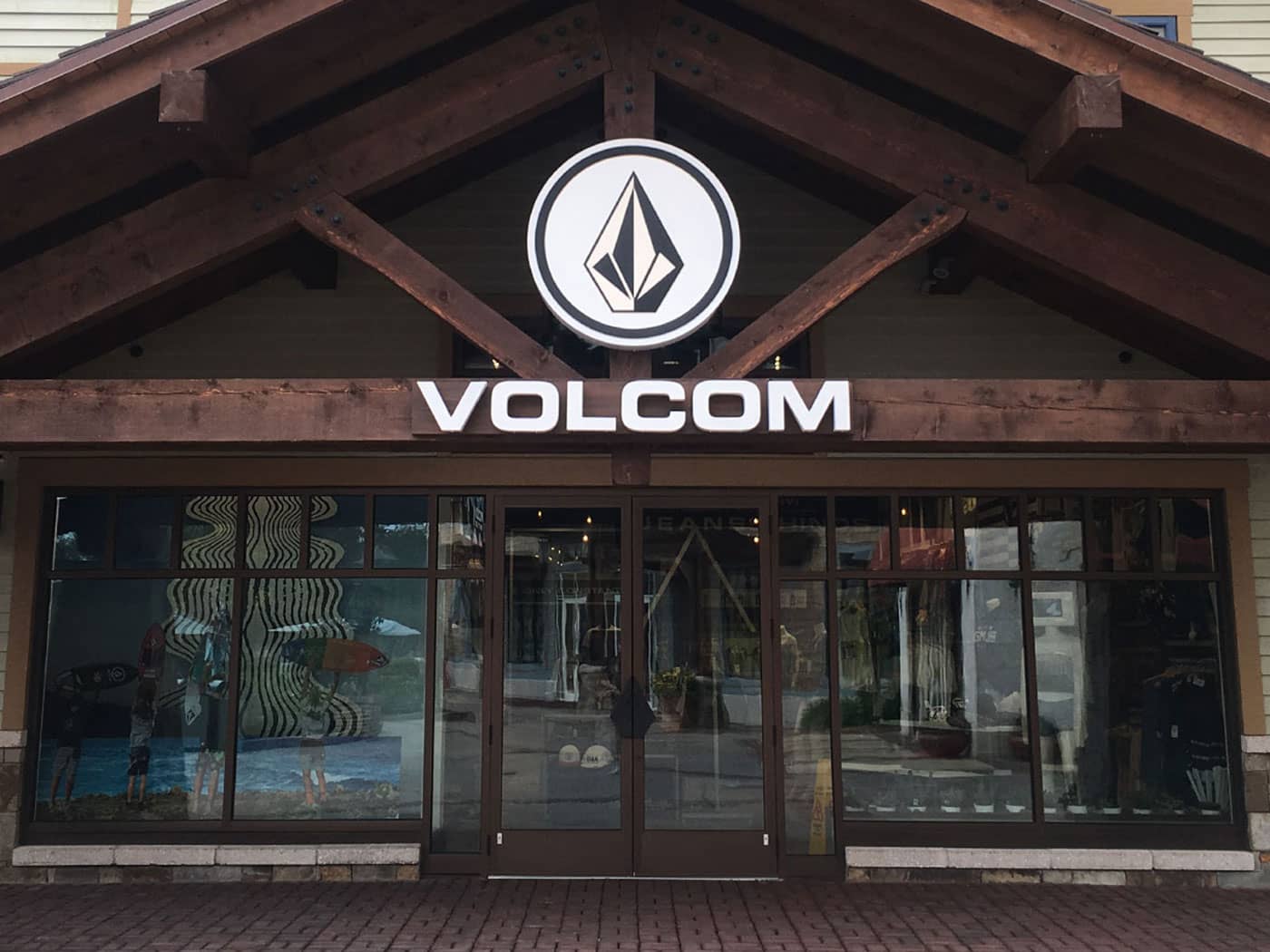 Volcom Disney Springs Store
1536 East Buena Vista Drive, Disney Springs, Lake Buena Vista, FL 32830, United States
(407) 560 - 8239
Sun: 10am-11:30pm, Mon-Fri: 10am-11pm, Sat: 10am-11:30pm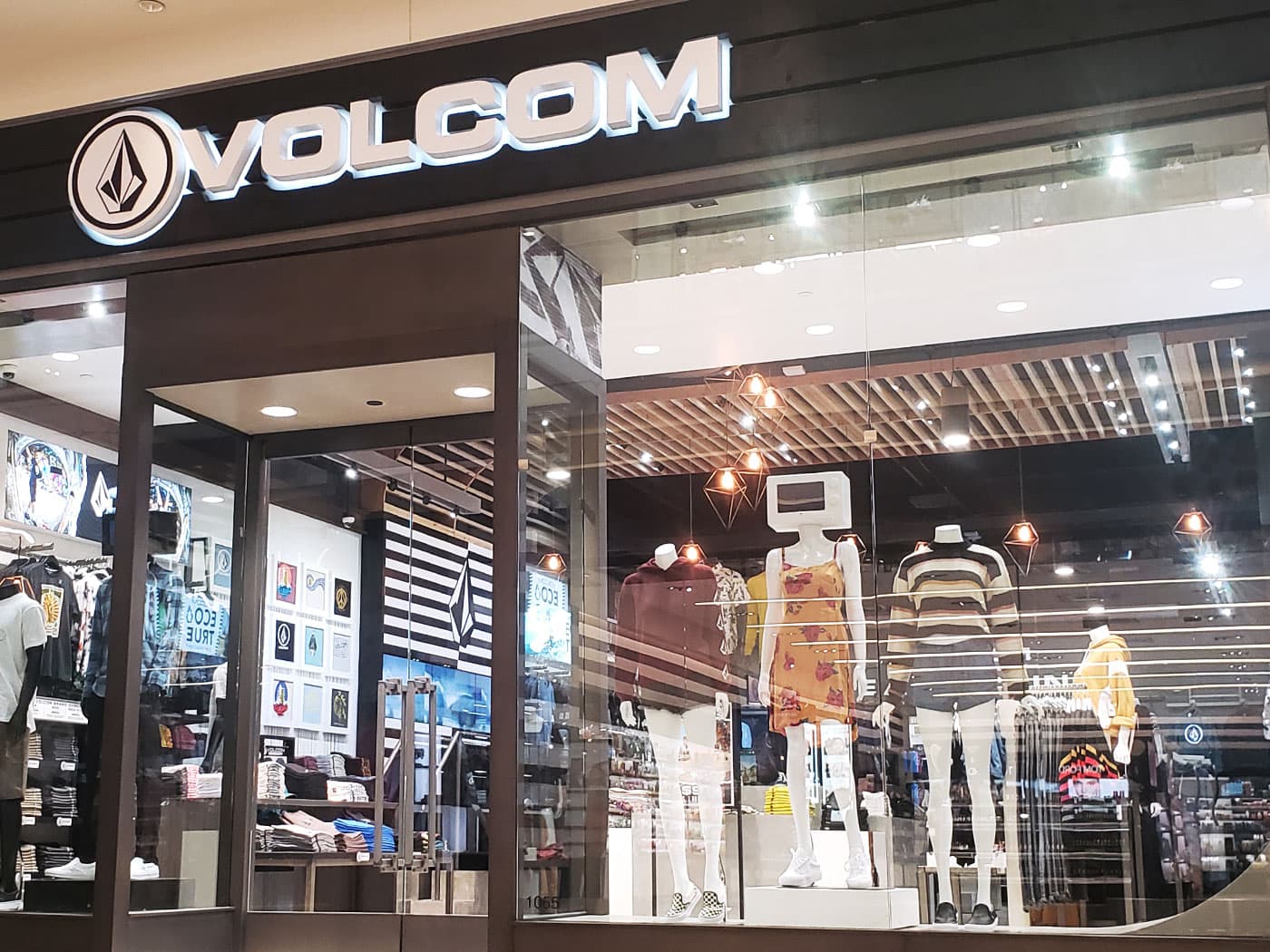 Volcom Las Vegas Fashion Show
3200 S Las Vegas Blvd #1065, Las Vegas, NV 89109, United States
(702) 718-2902
Sun: 11am-7pm, Mon-Sat: 10am-9pm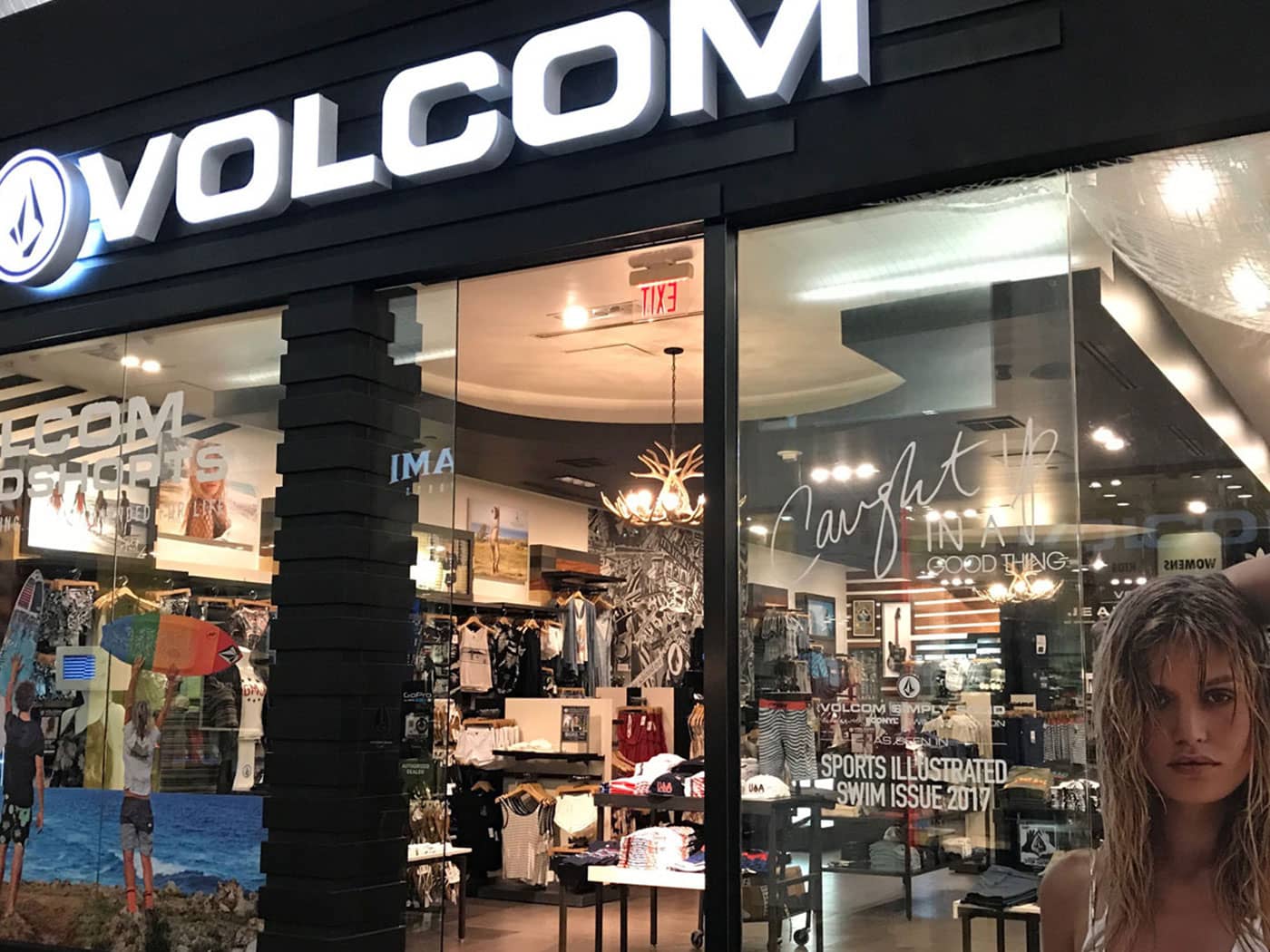 Volcom Las Vegas Miracle Mile
3663 Las Vegas Blvd, Miracle Mile Shops, Las Vegas, NV 89109, United States
(702) 369-2340
Sun-Thu: 10am-11pm, Fri-Sat: 10am-Midnight
Trade-in Items Eligibility
Trade-in items must be lightly worn, in good condition, and fully functional. Items cannot have extensive wear and must be clean. Items can be denim jeans, chinos, slacks, corduroys, and other traditional streetwear/workwear pants. All brands of pants are accepted, items do not need to be Volcom product.
Trade-In Items That ARE NOT Eligible
Sweat pants, yoga/athletic pants, pajama bottoms, shorts of any kind, untraditional style pants, denim or pants with extensive distress or holes, bottomless chaps, or any other pants that are not typical dress attire.
Questions That People Ask Kind of A Lot
Can I bring in jeans to trade-in any time I want for discounts?
At this time we are only accepting trade-ins during the promotional weekend period, 12/13/19-12/15/19.
What happens to all the pants that are traded in?
Volcom will be recycling or donating the pants that are collected at each location to a local shelter in the store's community.
Can I trade-in more than one pair of jeans?
You sure can! Clean out your closet and stoke someone out in need! Unfortunately, you won't be eligible for additional/multiple discounts.
Why can't I trade-in my high end, distressed denim?
Because pants with excessive holes or tears will not keep the recipients warm.
Can I use the 50% off discount towards other items in store?
No. The discount only applies to full priced denim or chino pants.
Can I use the discount on volcom.com?
No. The discount can only be used in participating stores during the promotion weekend, 12/13/19-12/15/19 (list of participating stores below).
What if I don't have any jeans or pants to trade-in?
All good! You can still participate by purchasing any full priced pair of Volcom Jeans or Chinos and you'll receive 50% off your second pair.
*Traded-in jeans and pants are received and accepted by participating locations and will be recycled or sent to local shelters, subject to Volcom's discretion. Offer available during store hours in participating locations starting on December 13, 2019 and ending on December 15, 2019, while supplies last. Participating locations detailed here (volcom.com/GJAC. Offer only applies to full priced Volcom-brand denim or chino pants. Only one redemption per person per day. In-store only. ALL TRADE-INS ARE FINAL. ALL SALES ARE FINAL. Offer cannot be applied toward previous purchases and cannot be redeemed for cash or gift cards or used in combination with any other offers, coupon codes, discounts or promotions. LIMITED QUANTITIES ARE AVAILABLE AND OFFER IS GOOD ONLY WHILE SUPPLIES LAST. Additional exclusions or restrictions may apply and terms of offer are subject to change without notice. Volcom reserves the right to cancel this offer and any associated order at any time due to pricing, technical, or other errors. See (volcom.com/GJAC) for details or call customer service toll-free (855) 330-0188.