Coco Ho Heads South Of The Border With Surfline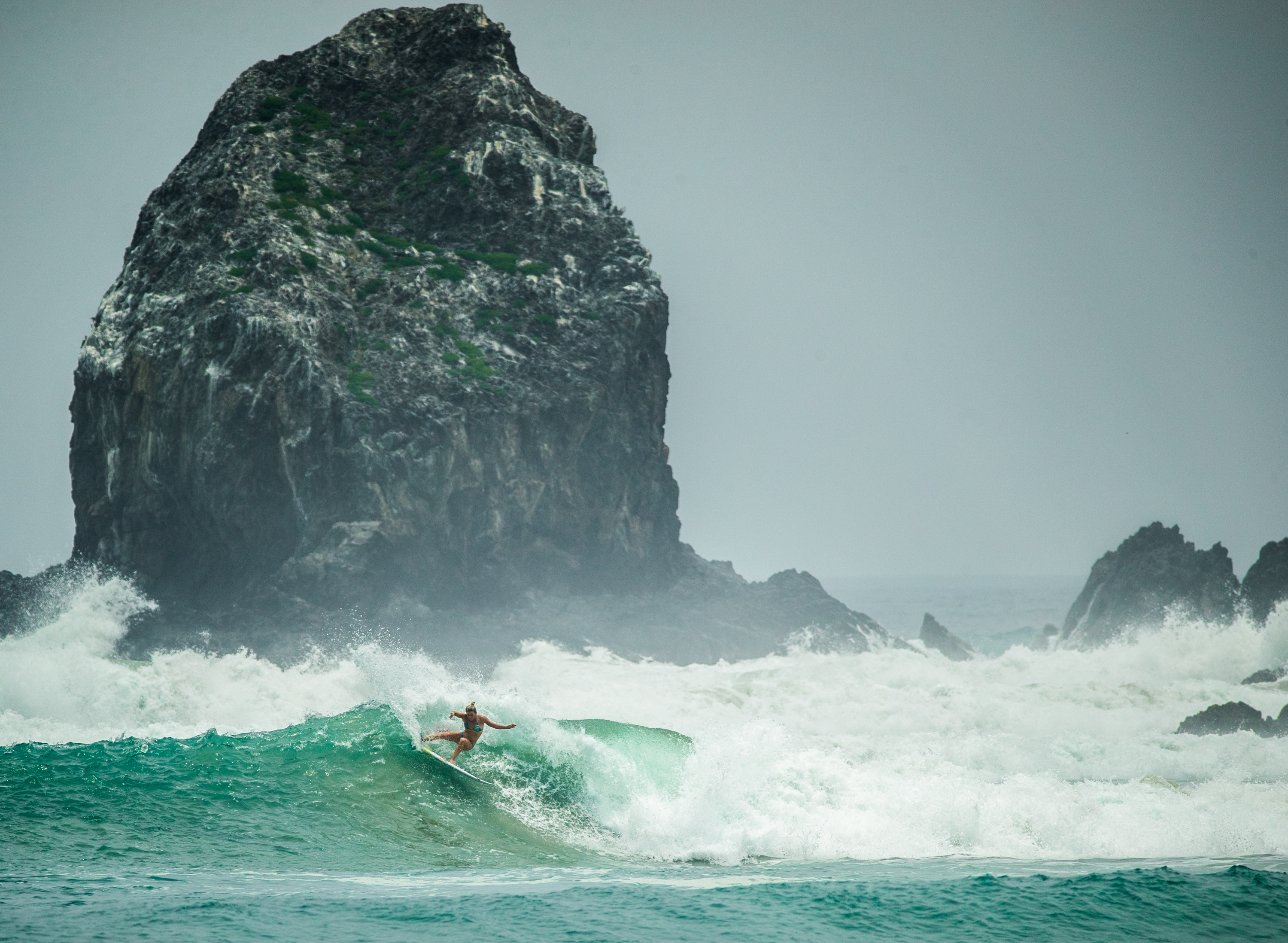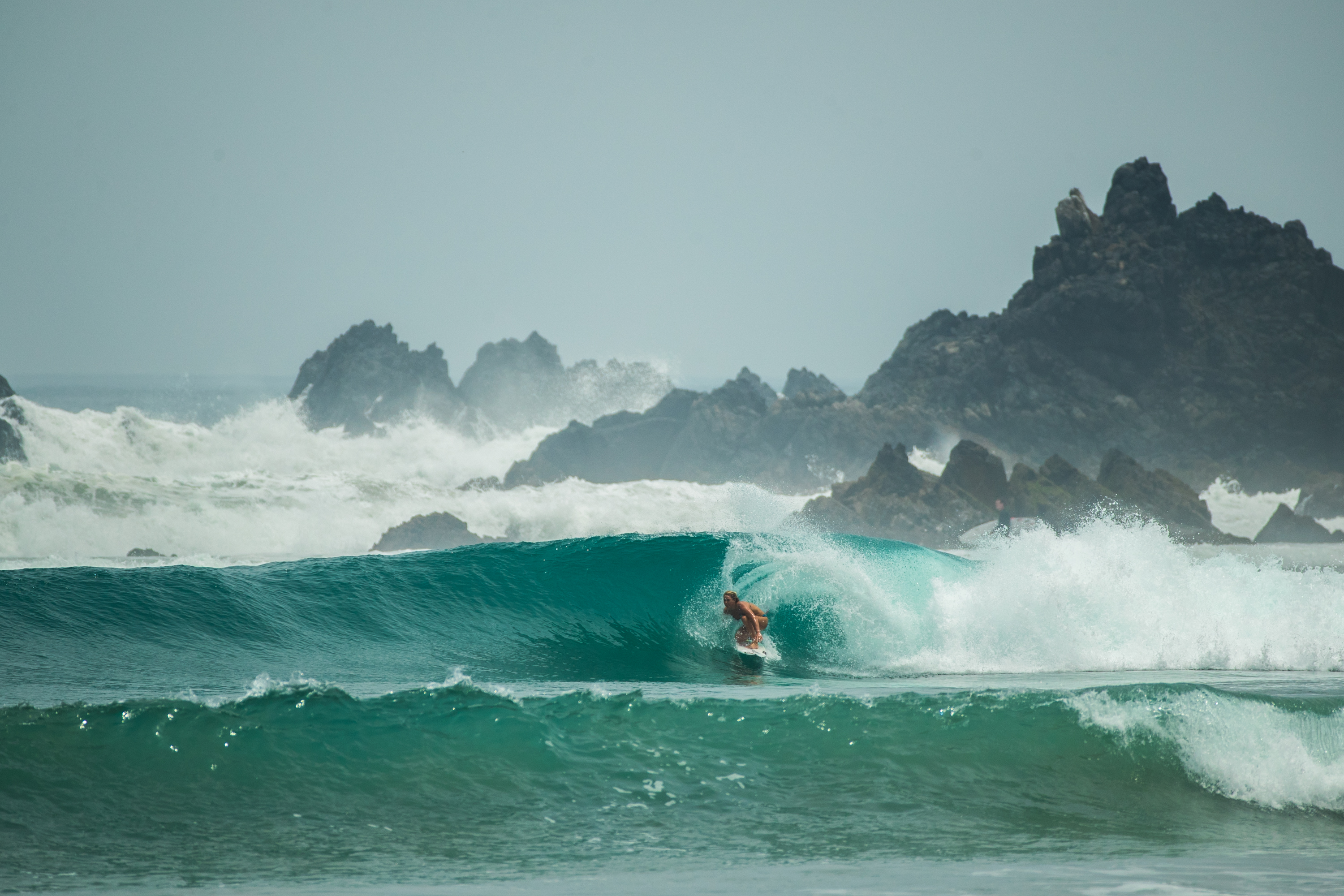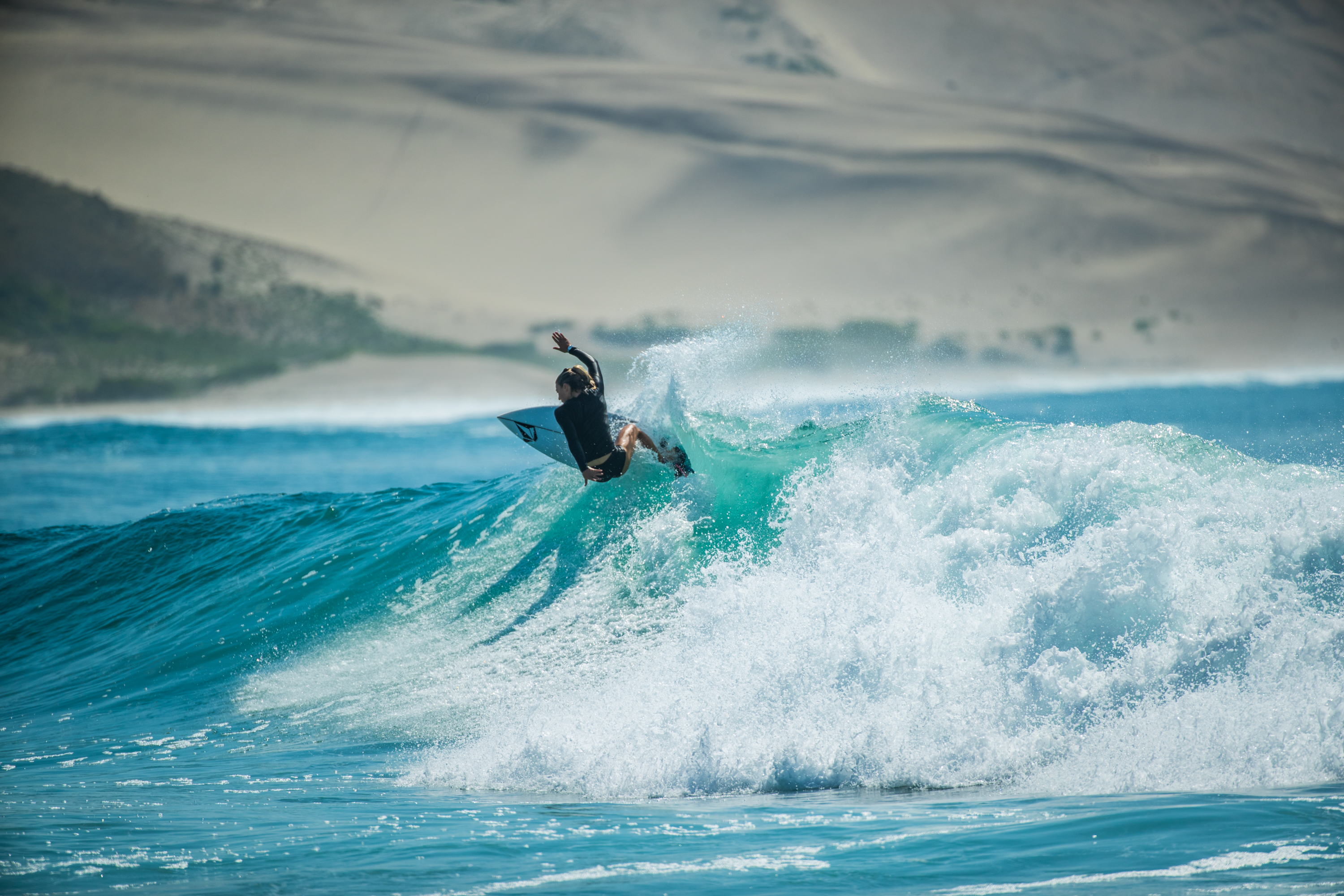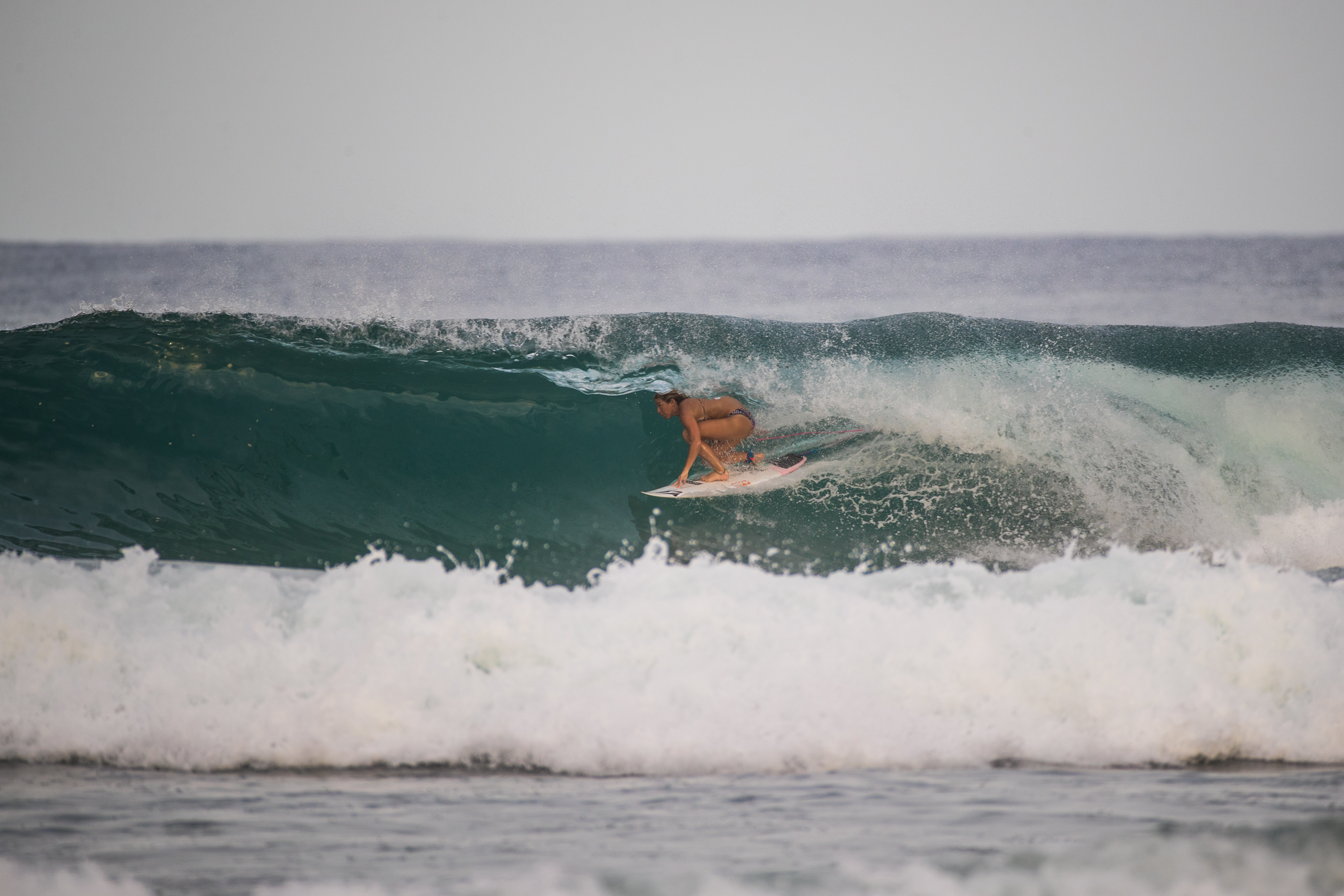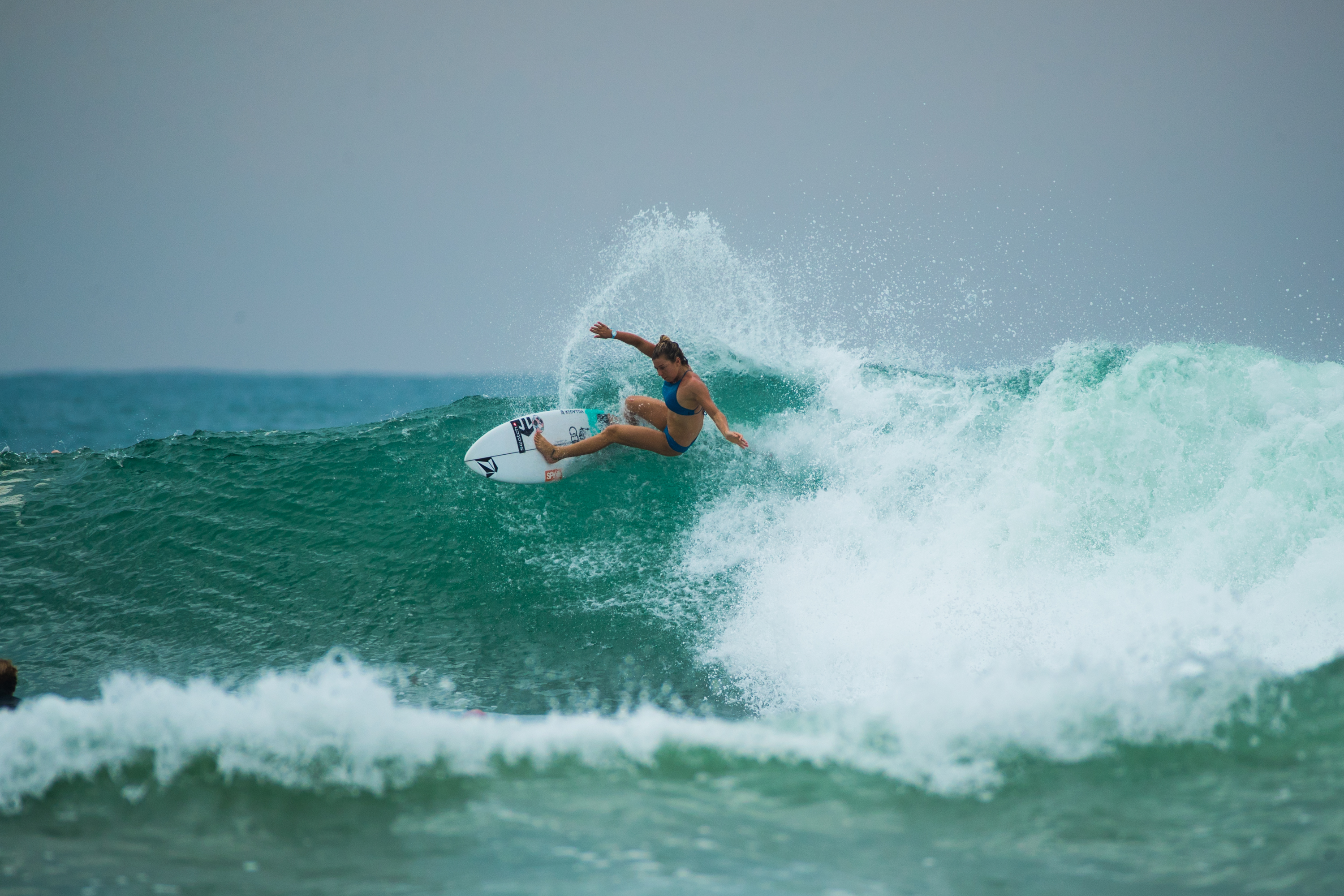 COCO HO HEADS SOUTH OF THE BORDER WITH SURFLINE AND FEW OF THE GUYS FOR SOME TASTY SURF AND TACOS.
A Surfline surf editor and photographer pick up their phones, heads down they start two thumb finger texting, agent emailing- send, send, sent. Their big idea, a trip to Mexico to catch some waves with some topnotch surfers while they're all in town for the comp. Should be easy right?
Forecast calls for some fun waves and a massive skin cracking heat, but the waves look good. Run south over the border for waves and tacos… maybe invite some of the female surfers. Ladies are trending right, women's movement and the march… stuff like that.
Coco and the boys. (l-r) Pat Shmidt, Eric Geiselman and Pete Devries.
But as the trip gets closer the list of committed surfers begins to shrink out quick. Group text chains circulate and Coco realizes all the girls have dropped out. She'd be the only one. The guys she knows on the world tour, a bunch of them have dropped off too. The editor's like, "hey that's cool a story all these guys and one girl. Let's keep the trip alive."
Is he thinking this will be like network series, About A Girl? 'cause it won't. I mean that's scripted. What will it be like?
Coco in our 'Simple Solid' crop top and cheeky bottoms
Givin' that photog the bird in our 'Spot On' triangle top and V bottoms
Coco goes, she scores waves, beats the heat, and enjoys tasty tacos. Why? Because even after eight solid years competing on the world surf tour – she's still in it for the love of surfing.
Keep cruisin'
Related content