Cry Now, Cry Laters Art Show At Volcom Garden Ft. Bayo, Brennan Burch, Rene Cruz, Gabriel Dieter And Angel Garza
WHERE
Volcom Garden
1209 E. 6th St., Austin, TX
WHEN
Opening Reception:
Jan. 20 | 7-11pm
Show Run: Jan. 20 – Feb. 3
JOIN US FOR A NIGHT OF ART AND CONVERSATION FROM SOME OF TEXAS'S FINEST TO KICK OFF "CRY NOW, CRY LATERS"
If this is the beginning of the end, why not get yer rocks off before it's all over? Each of the artists in "Cry Now, Cry Laters" find inspiration in everyday tragedy. Whether it's political, biological or cultural, they have no problem poking fun at a larger truth. Laughter is a great way to tell the world, "Not today!" And if you can't make the opening reception on January 20, the art will still be on display at The Garden through February 3, so be sure to stop by. For store hours and directions, vist the store page.
THE ARTISTS:

BAYO
Bayo (Eduardo Flores) is a Mexican visual artist known for his highly-detailed black-and-white pencil drawings of bizarre characters and intense subject matters. His work has been in galleries in Germany, Netherlands, Belgium, Spain, Mexico, and the United States.
BRENNAN BURCH
Brennan makes paintings of psychedelic monsters inspired by skateboarding, horror, comics, the occult, anime, and graffiti. He lives, works, and skates around Houston's outer rim with his son and dog, whom are two separate beings.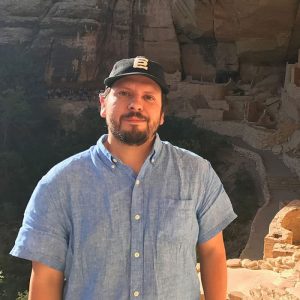 RENE CRUZ
Rene lives and works in Houston, TX. His work has been featured in local exhibitions since 2005, including presentations at Art Palace, Lawndale Art Center, The Joanna, and Domy Books. Cruz is a member of the collective Sketch Klubb. Chances are he's drawing right now.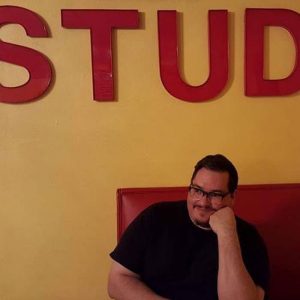 GABRIEL DIETER
Gabriel is Houston born, but was raised in the chemical wasteland of Pasadena, Texas. He has spent his life preoccupied by sub-cultures, conspiracies, and science fiction. In art, he addresses the tender and fragile parts of humanity with the sincerity of a comedian on death row.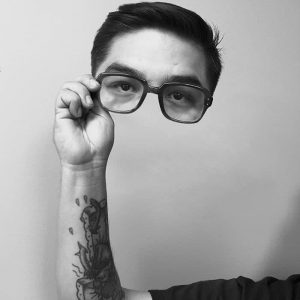 ANGEL GARZA
@tenpast7
www.tenpast7.myportfolio.com
Angel is a Chicano creative based out of San Antonio, TX. He taps a vast range of influences from music and everyday experiences, to socially-conscience topics for his pieces. Garza's tongue-in-cheek cleverness shows up in all he does. From artwork for bands and music festivals, to award-winning advertisements, he's created for national brands as a seasoned advertising agency art director. Angel never stops coming at you, one doodle from his noodle at a time.