Office Style: Meet Eunice
Meet Eunice in the latest edition of our new semi-regular series "Office Style" where we talk with Volcom employees about their personal style, fashion influences and what it's like to work at Volcom.
What is your job title at Volcom? What's your favorite part of the job?
EUNICE: My job title is Product/Allocation Specialist and Sales Associate. I work part time in the store and the office so to see my work from the office come to the store is my favorite part about my job.
How long have you been with Volcom? What have you learned from your job?
EUNICE: I have been with Volcom for 5 years now. From working from the bottom and finally having a job in the office, I learned that working hard really pays off.
Eunice at Daydream, the new little coffee-surf-book-shop boutique in Costa Mesa
How would you describe your personal style? Who are your biggest fashion influences?
EUNICE: I wouldn't know how to describe my style because I think I have multiple. My biggest fashion inspiration has to be Halley Elefante (an Instagram fashion blogger) who goes by the name @the_salty_blonde.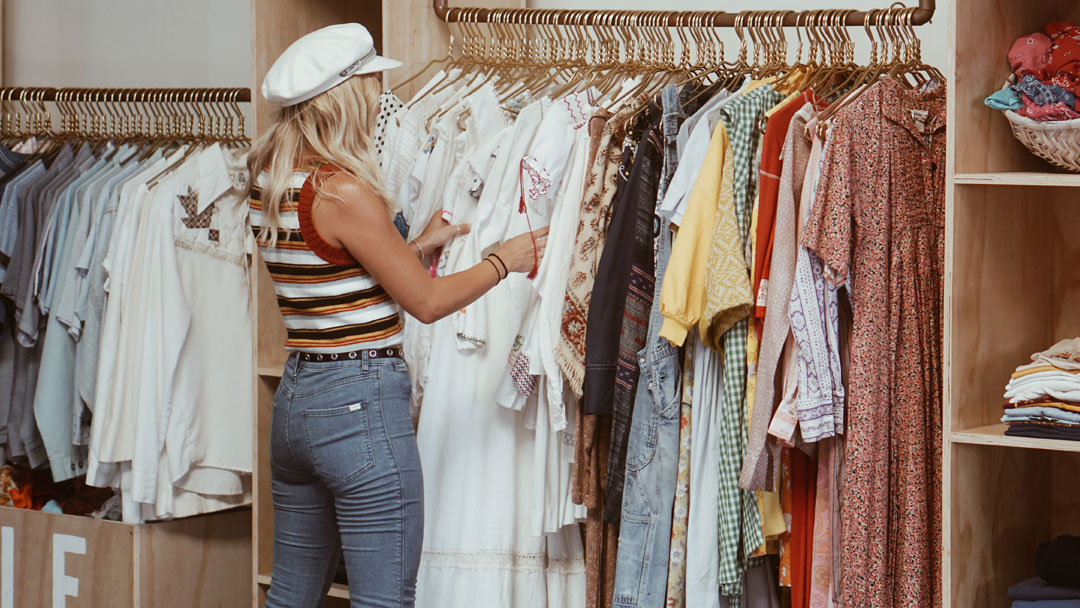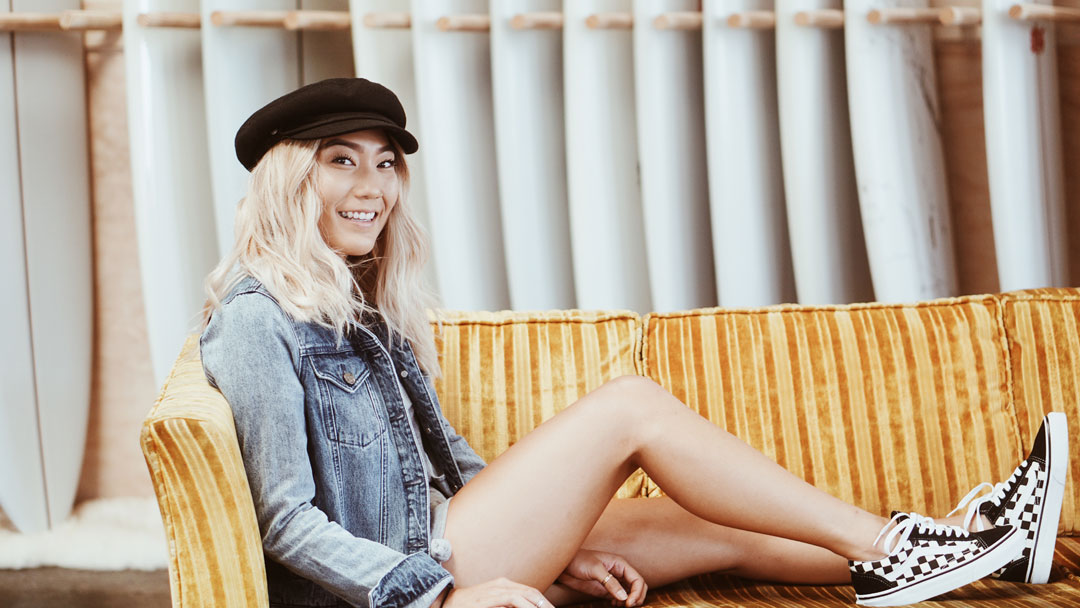 Where do you live and is there good shopping near you? If so, where?
EUNICE: I live in La Habra and there isn't much around my area but I do a lot of my shopping at Volcom and little random boutiques. You always find treasures at little shops.
What are your favorite pieces from Volcom Womens at the moment?
EUNICE: My favorite Volcom pieces have to be our Stone Row Jean Jacket, Frochickie pants in Midnight Green and of course our boyfriend fit shorts.
Eunice in the "Don't Sweat It Sweater" and vintage pair of Volcom high waisted flare jeans.
Eunice in the Vol Stone denim jacket
How does your job influence your personal style?
EUNICE: Working in the store we get a lot of people coming in and out and to see people with really cool style is awesome and it inspires me.
Do you have any styling tips?
EUNICE: I would say wear whatever makes you feel happy, confident and comfortable! Comfort is KEY!
Keep cruisin'
Related content