Volcom Presents "Dogs To Know" Drawings By Travis Millard At The Volcom Garden
WHERE
Volcom Garden
1209 E. 6th St., Austin, TX
WHEN
Opening Reception: Sept. 16th
Show runs through Oct. 1st
TRAVIS MILLARD'S "DOGS TO KNOW" IS AN EXHIBITION AND NEW DRAWING ZINE PUBLISHED BY FUDGE FACTORY COMICS.
On Saturday, September 16, "Dogs To Know" by Travis Millard opened at the Volcom Garden in Austin, TX. The event was half art show, half zine-release party and 100-percent doggone awesome (sorry, had to). Travis was on the scene to sign zines, books, and prints, and to share tales of dog portraiture with the attendees. In the backyard, DJ Mike Manewitz complemented the evening's art with some mellow vintage reggae vibes while guests watched some skating go down on the mini ramp. The cold drinks made the hot Texas night seem downright pleasant as everyone enjoyed a solid opening for the Garden's newest art show.
Thanks to all who came out to the event and helped make the night such a success. The show runs through Sunday, October 1, so if you're in the area, come kick it with the dogs. Travis will be donating a portion of the proceeds to the Austin Pets Alive animal shelter.
 –Michael Sieben, Curator at the Volcom Garden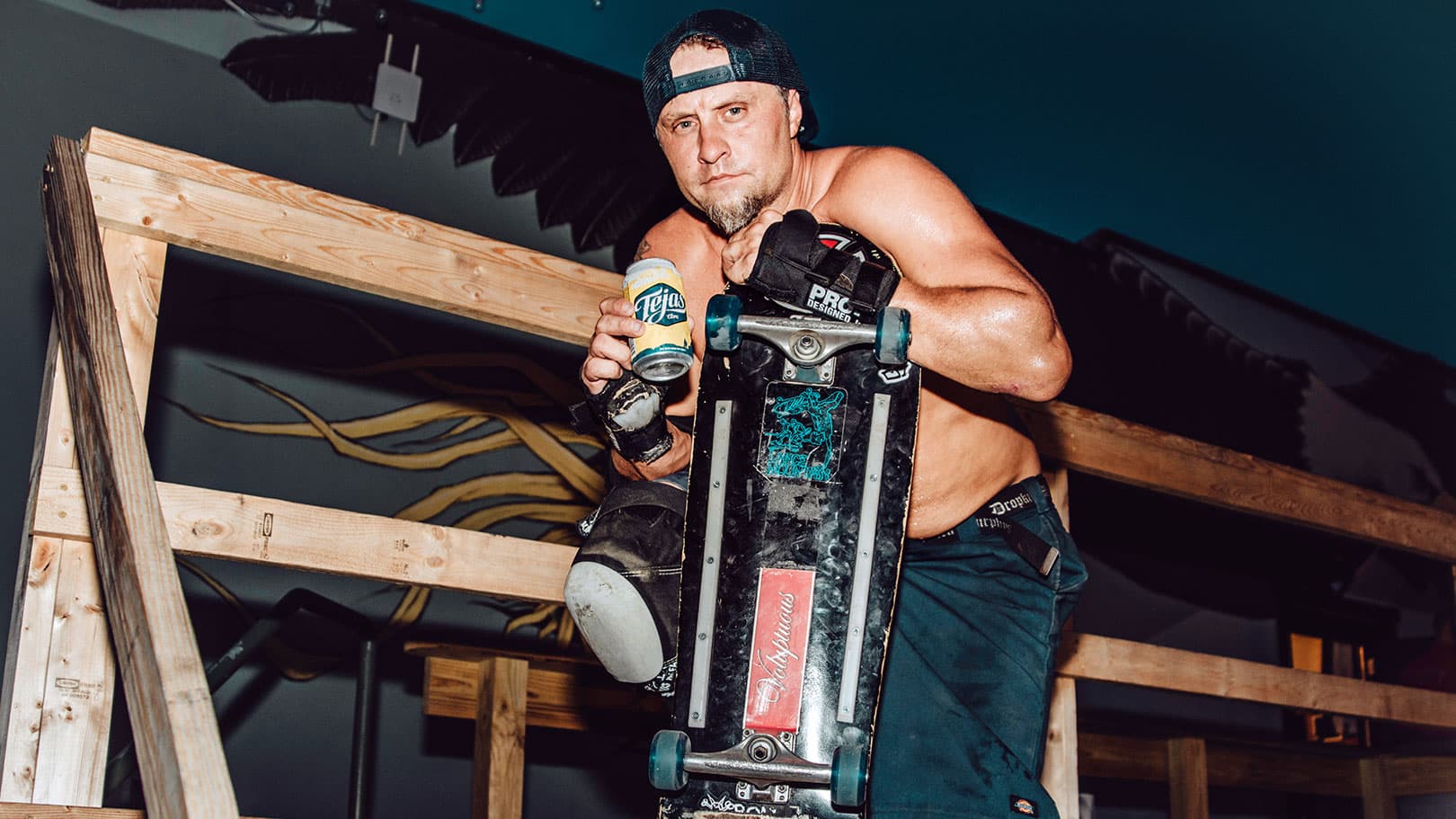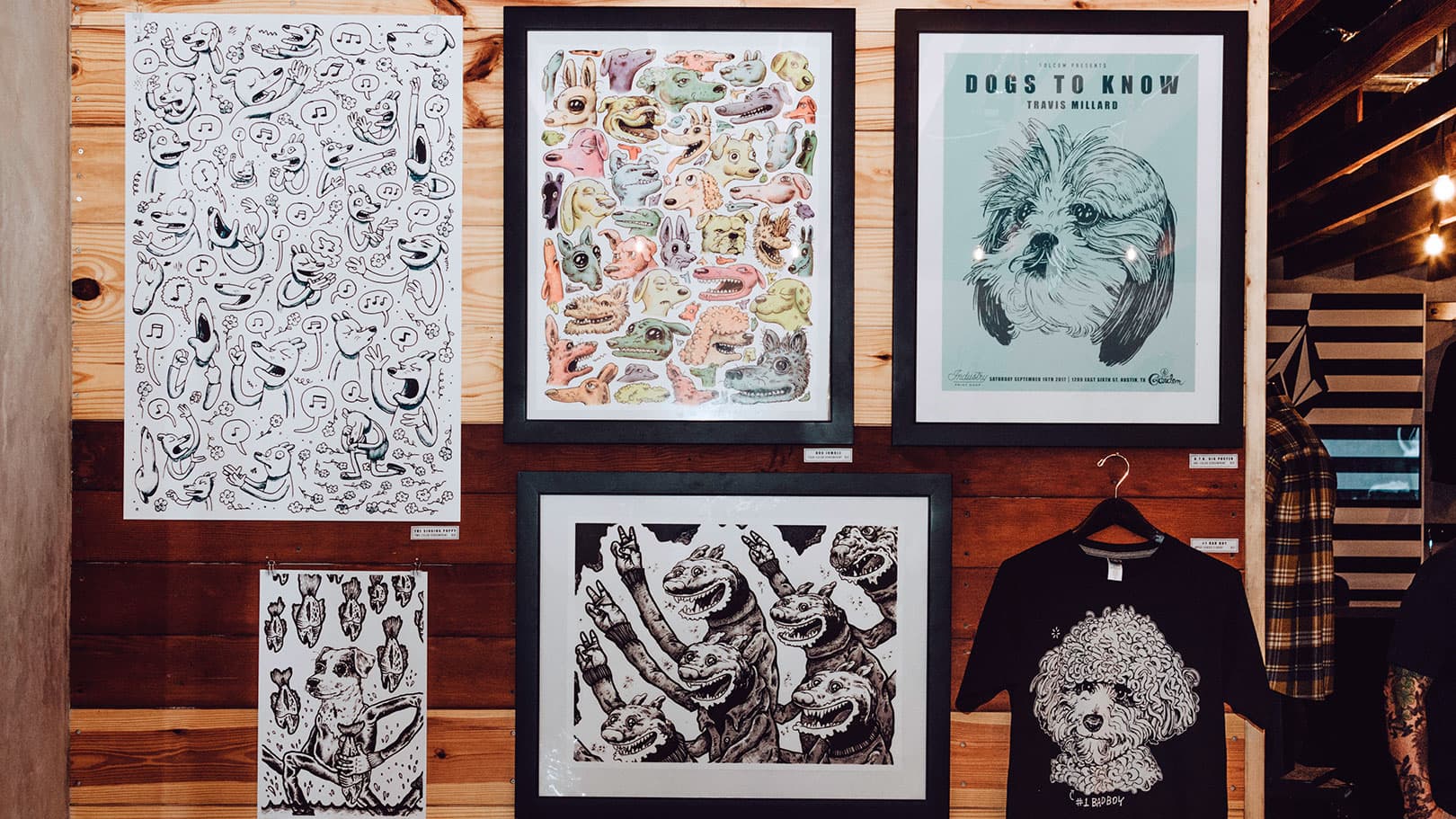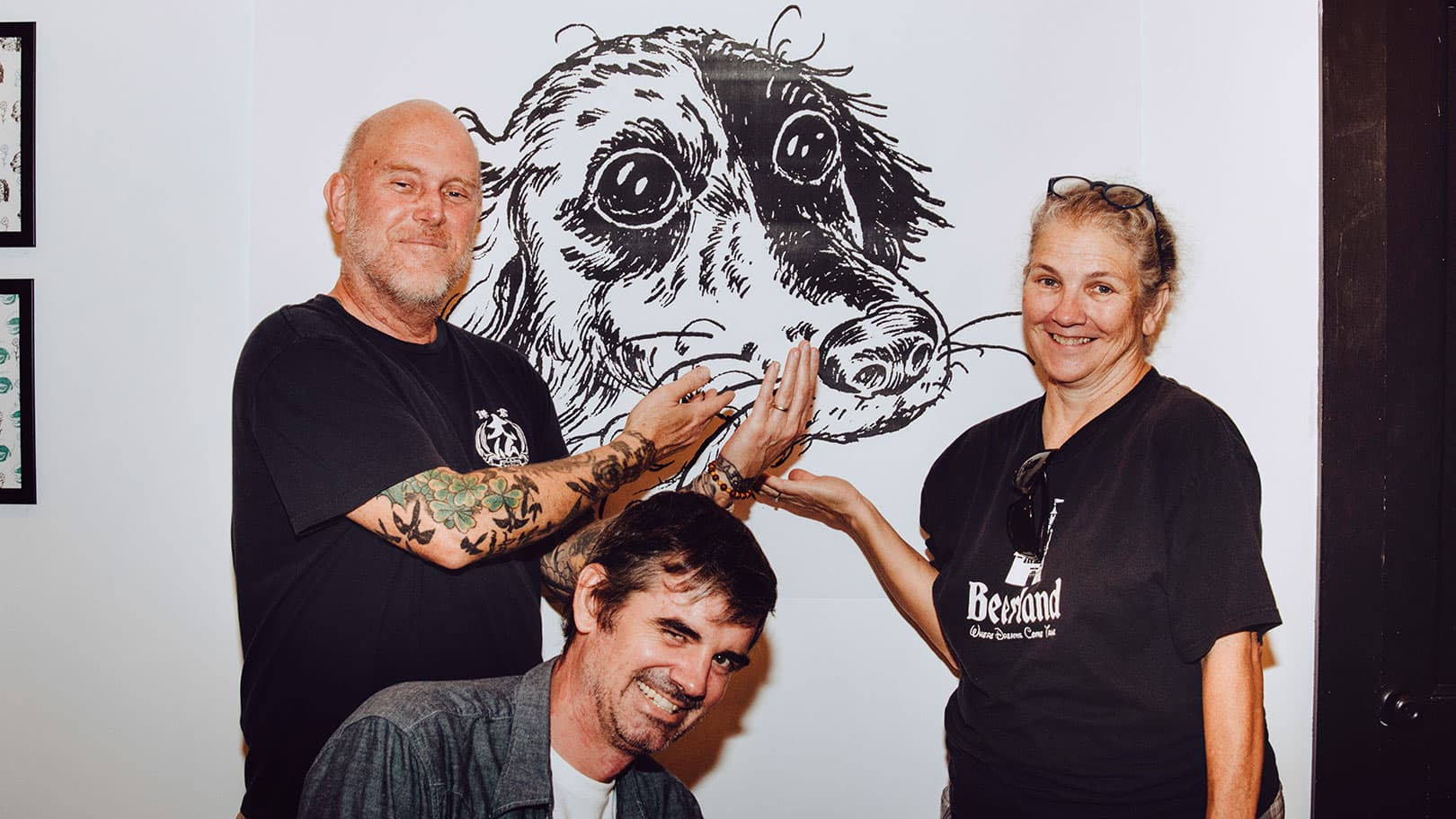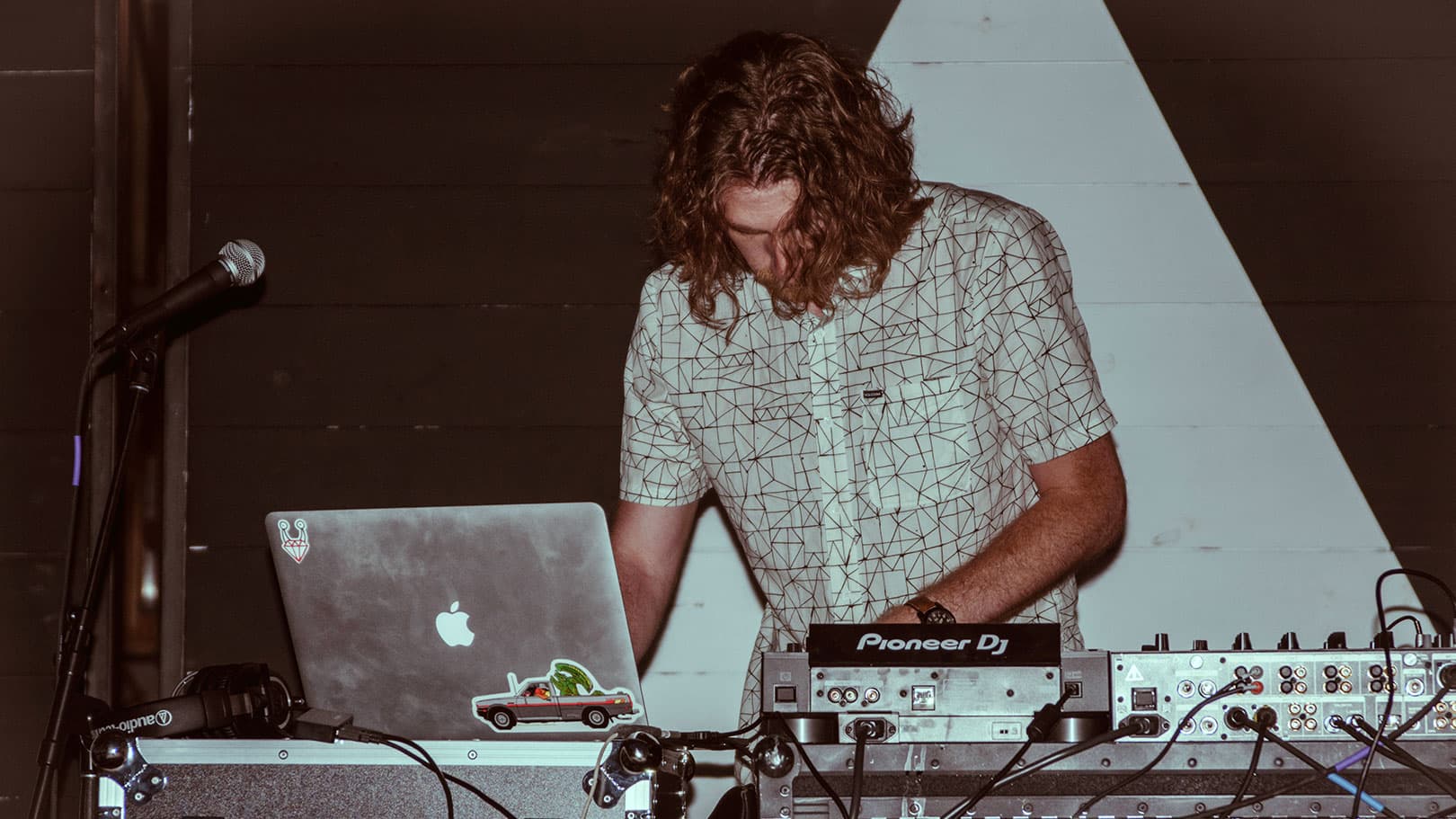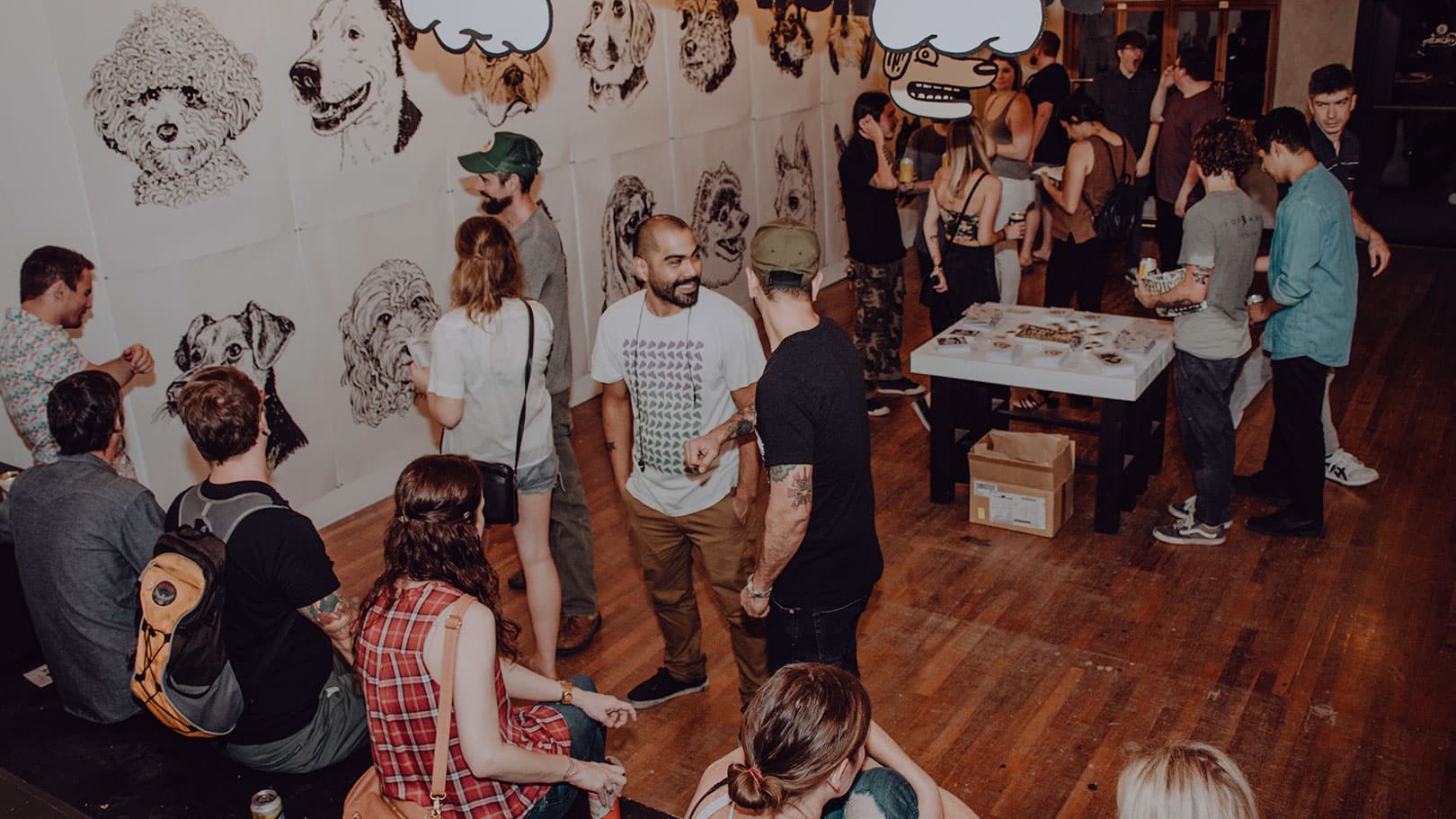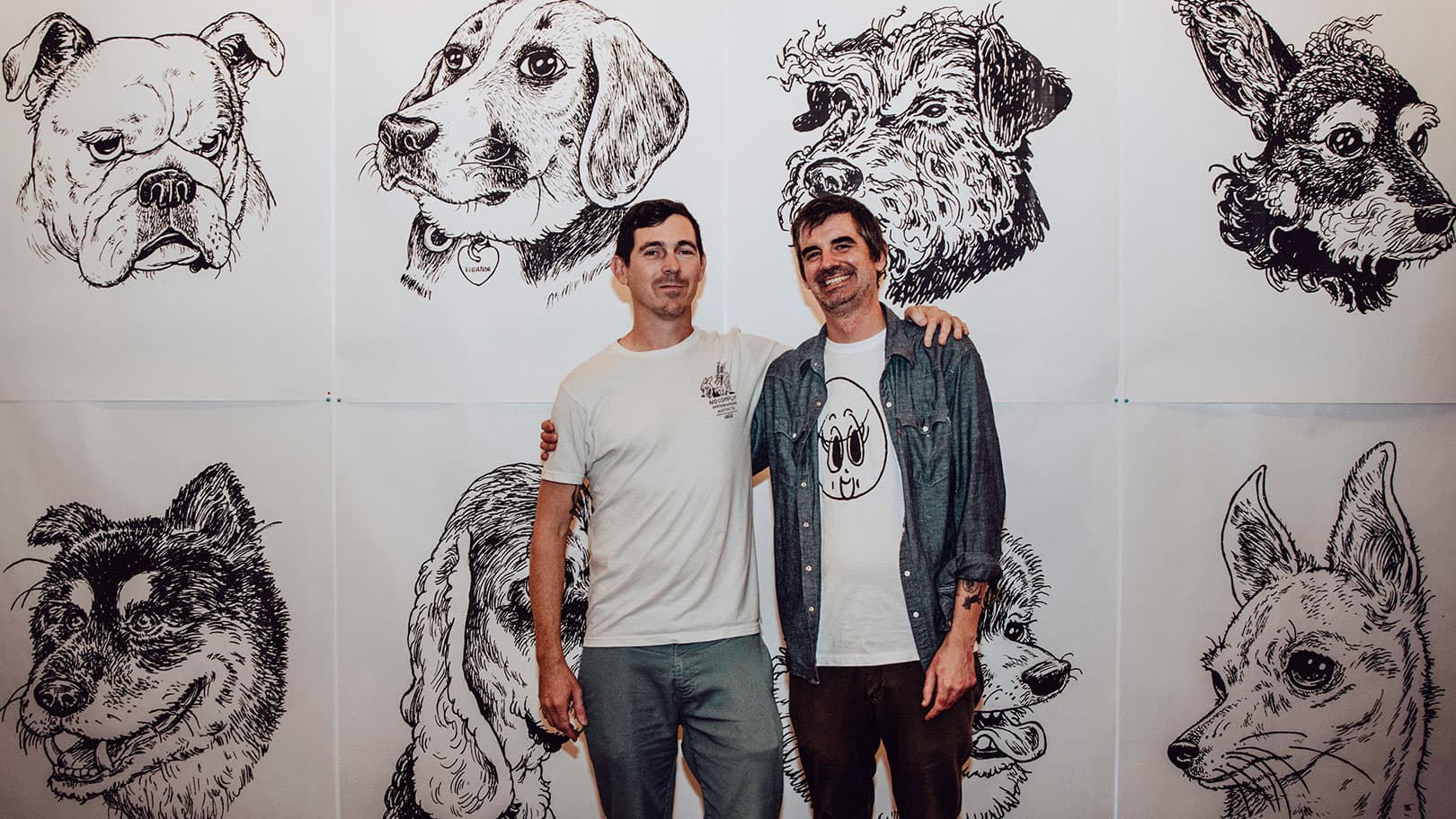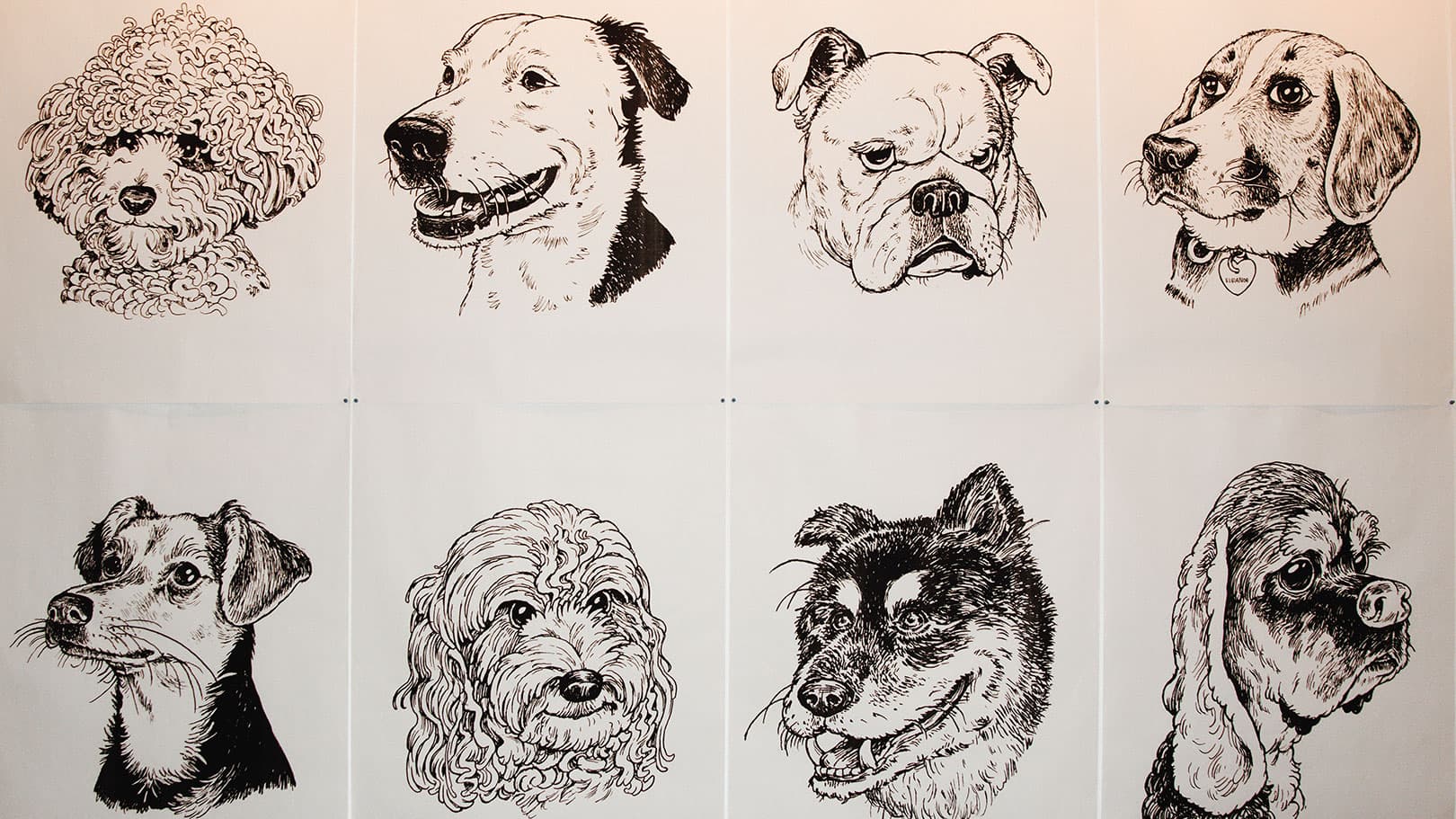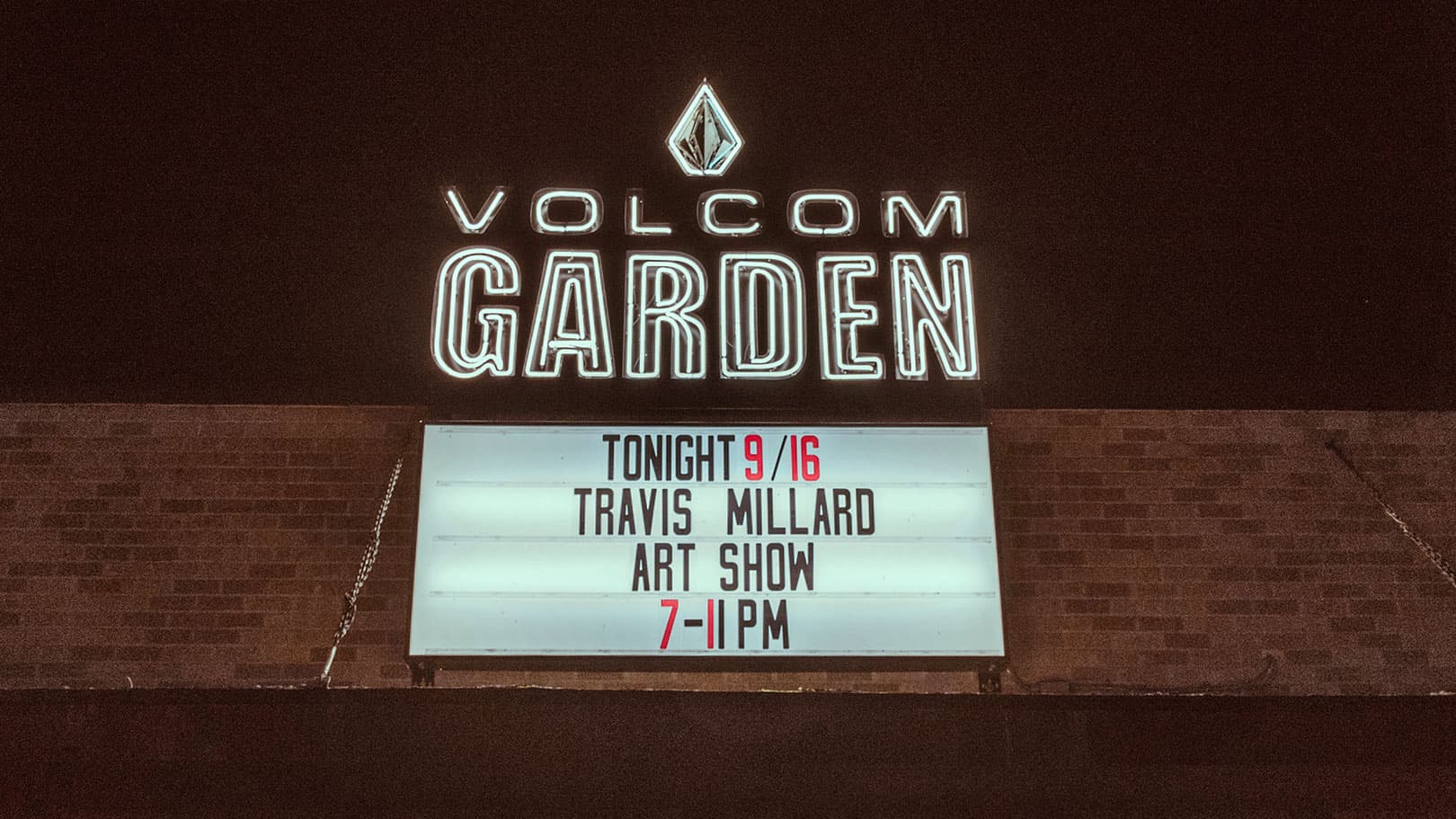 Event photos by Camille Mayor
VOLCOM GARDEN EXCLUSIVES
TRAVIS MILLARD
Master draftsman Travis Millard designed this killer canine caricature to coincide with his solo show at The Volcom Garden in Austin, TX. Whether you're a dog lover or just a fan of badass drawings, this shirt will undoubtedly bring a smile to the grumpiest of Gusses. Printed in very limited quantities and only available online or at The Garden.
ABOUT THE ARTIST
Travis Millard (@theotherfudge on Instagram) is a Los Angeles-based illustrator exploring various oddities of the imaginative landscape. Travis has created album covers for Dinosaur Jr, The Get Up Kids, The Uncluded, Major Games, and recently a series of drawings for the Inherent Vicesoundtrack. Travis is also host of the sleeper hit video series "Drawing Stories." In his spare time he enjoys making pancakes for the Internet. See more of Travis's work at travismillard.com
Smoking Puppy
Trouble Dog