12 Year Skateboarder Gavin Bottger's First Video Part
Volcom Presents
Gavin Bottger
"Duel For Fuel"
Gavin Bottger has been skating since he was only 5 Years old! He's just 12 years old now, but judging by the way he skates, he seems much older. While you may have heard his name or seen him on the Camp Woodward episodes, Volcom is proud to present 'Duel For Fuel' Gavin's first proper video part.
Gavin hopped on a skateboard when he was just 5 years old
Gavin Bottger's first time on a skateboard was at the Gardnerville Nevada skatepark and was immediately stung with the obsession to skate every day since. The morning after that first day at Gardnerville he woke up his dad Scott at 6am, hovering over him he had nothing but skating on his mind, obsessed, he couldn't wait to get back to park where he had spent over 3 hours the day before. He was already going through withdrawals and when he finally got to the skatepark by 8am that morning, it was where he then spent the majority of the day. This went on for the next 70 consecutive days before he had to take a break. Gavin later spent many long weekends traveling around the Bay Area and Sacramento to get out of the mountains of South Lake Tahoe where he grew up so he could explore different skateparks and spots.
Gavin and Scott would sleep in Walmart parking lots in the family car, Mom's Subaru, which would enable them to stay on the road longer and skate more spots before heading back up the mountain. Eventually the snowy winters of Tahoe became problematic so the Bottger family decided to chase the sun and head south to Vista, CA where they live today. Gavin now 12 years old still thrives on hittin' the road every chance he gets, but has also had the opportunity to rip out by plane to places like Woodward, China, Canada and several other locations.
To put it simply, Gavin just wants to devour everything in sight.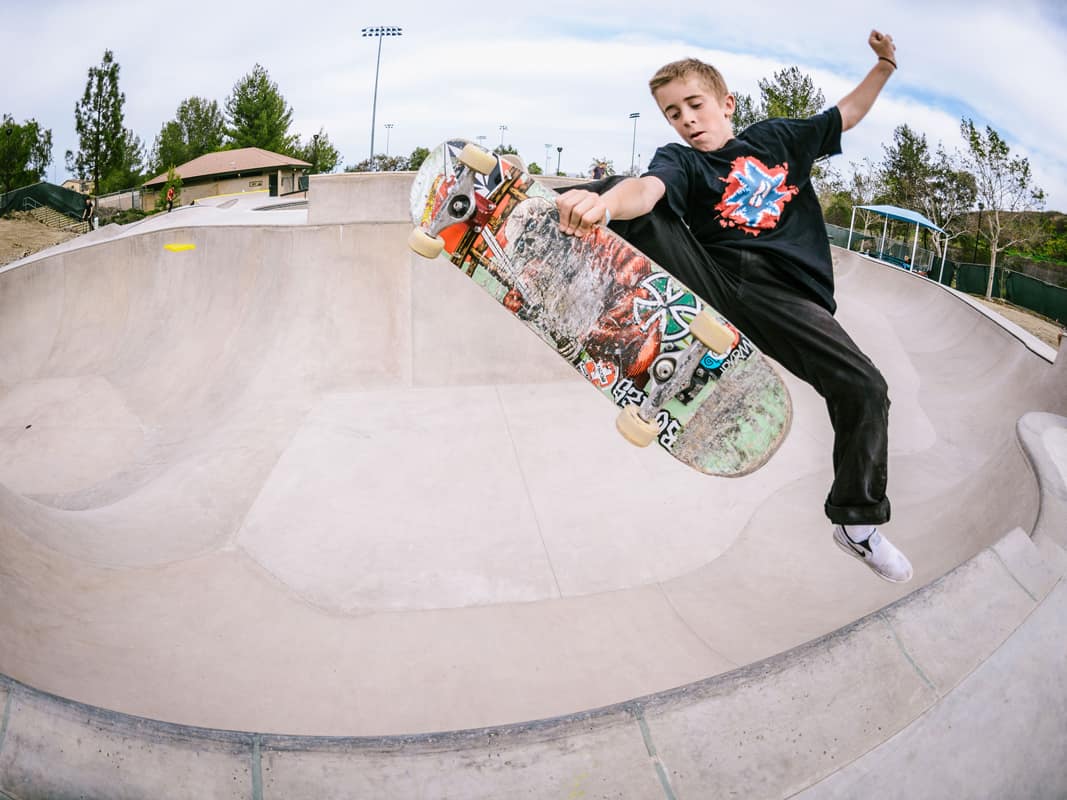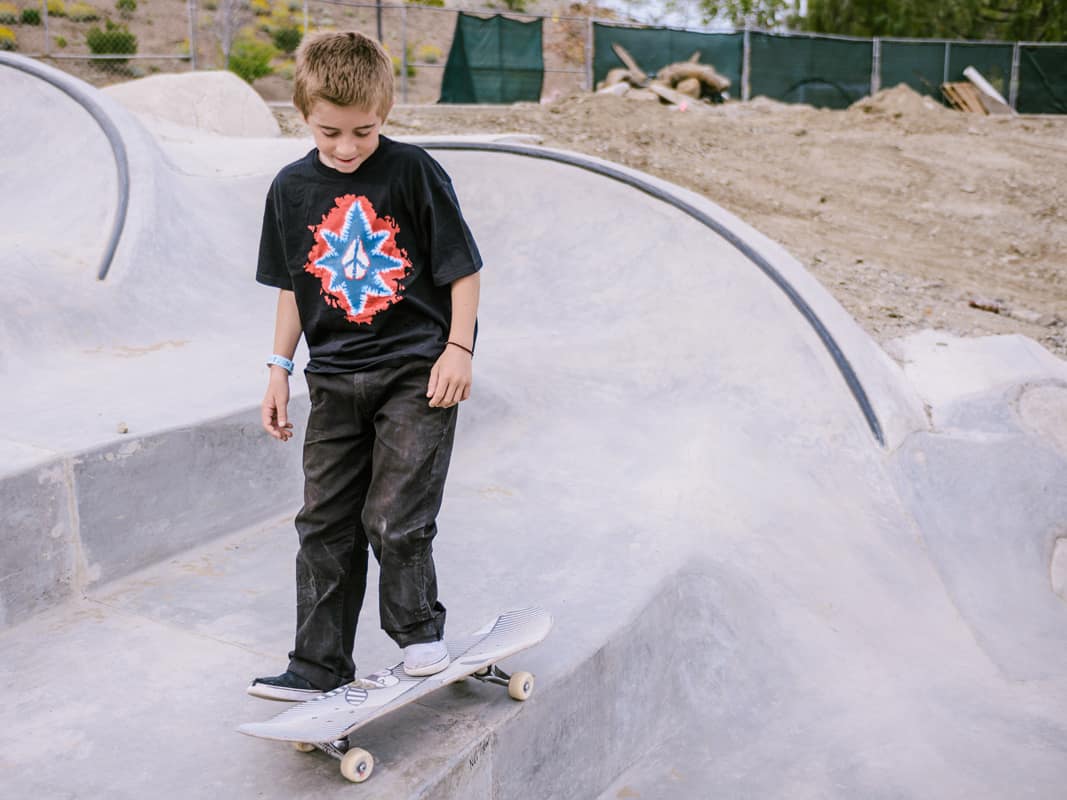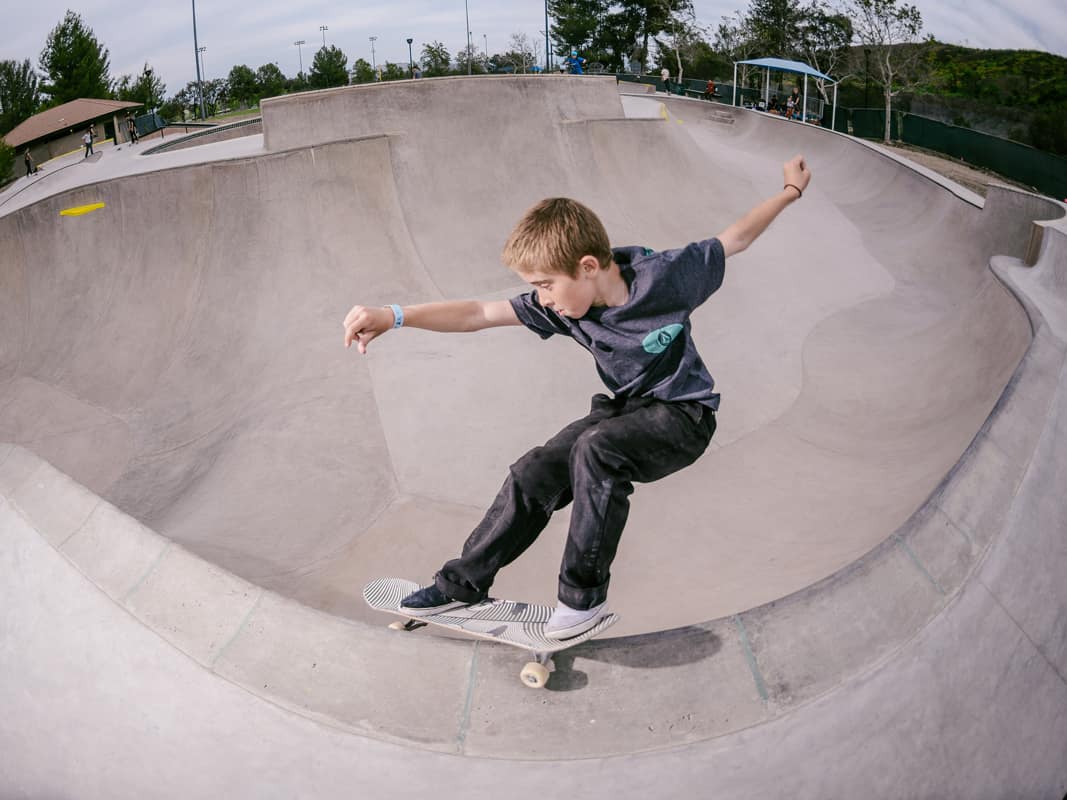 He's come a long way since he learned backside airs at age 6
There's no telling where this kid is gonna end up, he looks forward to every day every day. We, at Volcom, wanted to document and share what's happening here with this kid lately, though much of his broader exposure these days has come through the lenses of bigger media contests or even the Camp Woodward show from before. But what's behind it all that? That's what we wanted to share; a kid who seemingly can't get enough skate time in in one day and simply doesn't care what the terrain is so long as he's ripping it with his mates and getting his fill before sundown.
Somewhere along the filming process, the idea to make a giant Volcom Stone for the opening of Gavin's part came along. Then it evolved into a giant Volcom Stone that was on fire! So with an idea, exact measurements and a loose plan we drove out to the infamous Nude Bowl to construct a giant flaming Volcom Stone around it. Turns out it was Gavin's first time there and he had no trouble figuring out the crusty old pit. While the flames were lit and Gavin in the middle of it all, it was showtime! The drone was up in the air and everyone had a camera while Gavin blasted frontside air after frontside air until the flames went out. Not a bad first time experience at the Nude Bowl!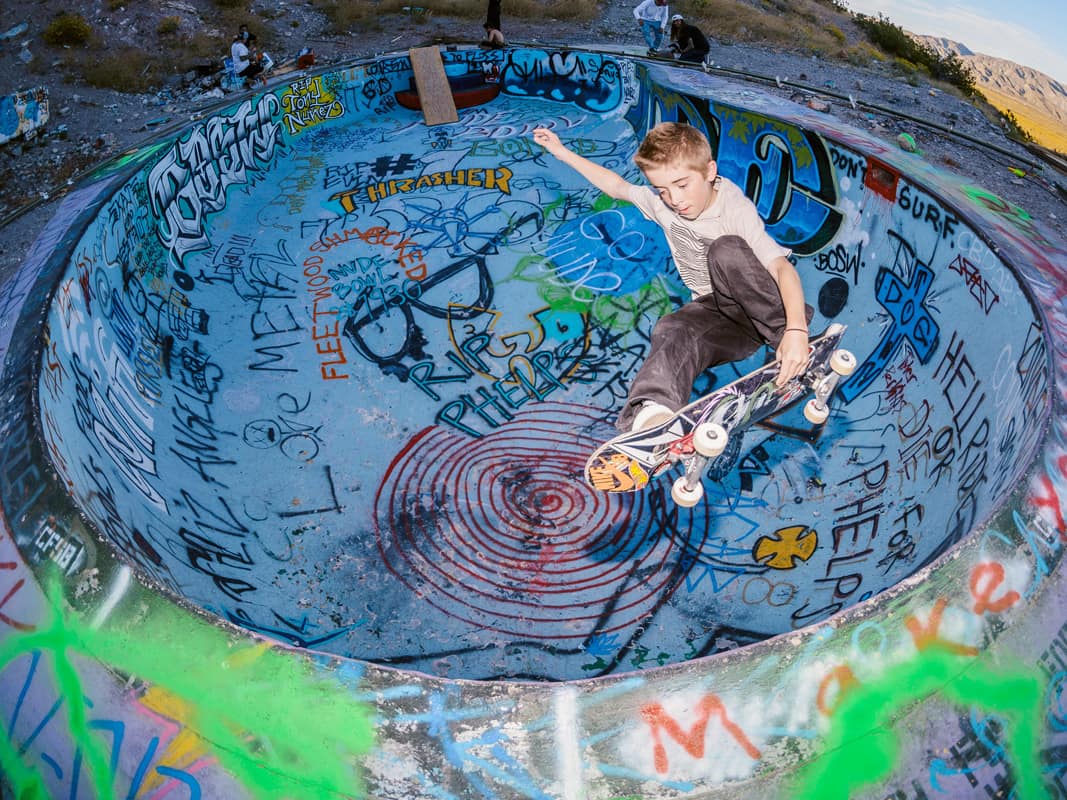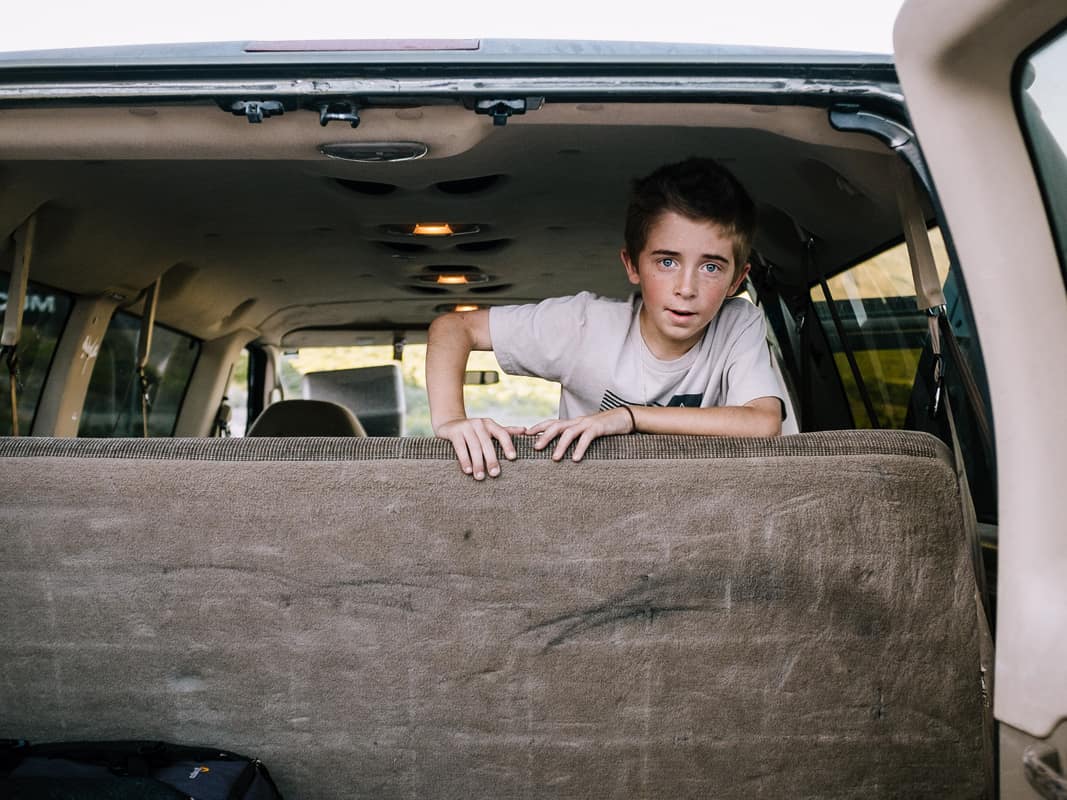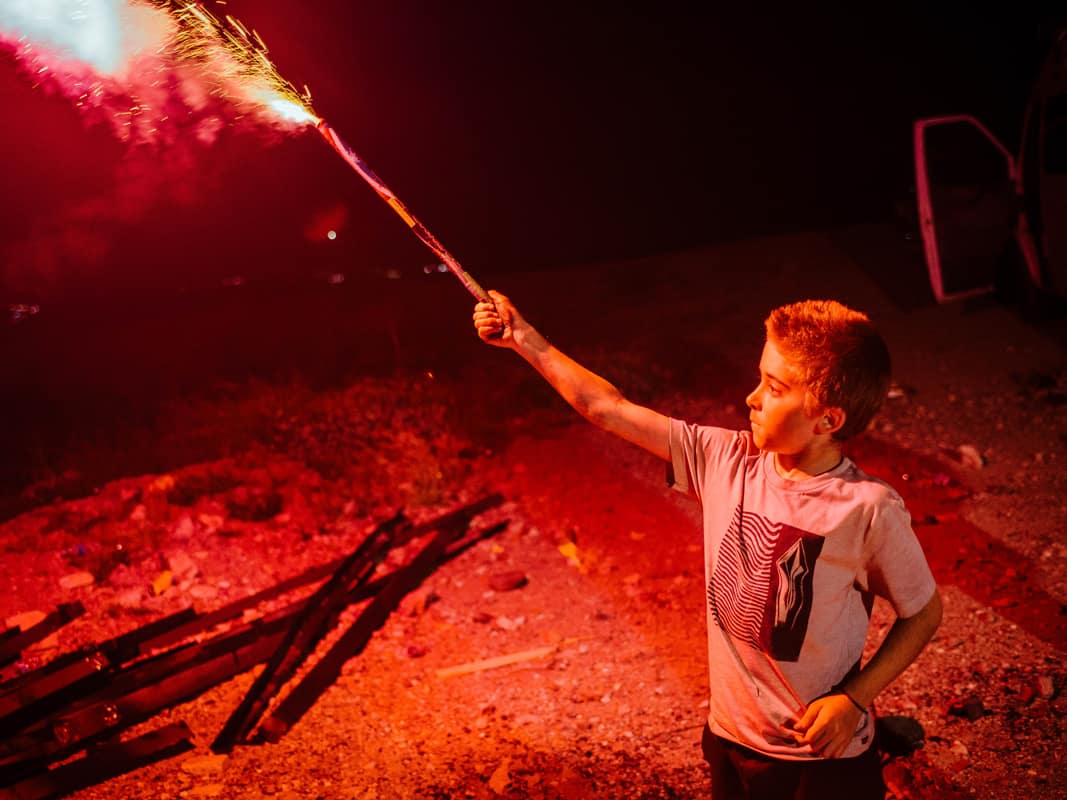 Keep cruisin'
Related content