Our Diy Guide To Turning Your Chinos Into A One-of-a-kind Pair Of Pants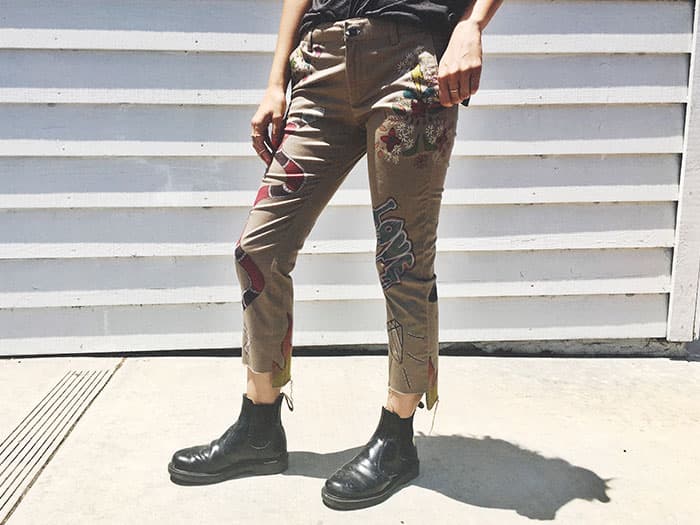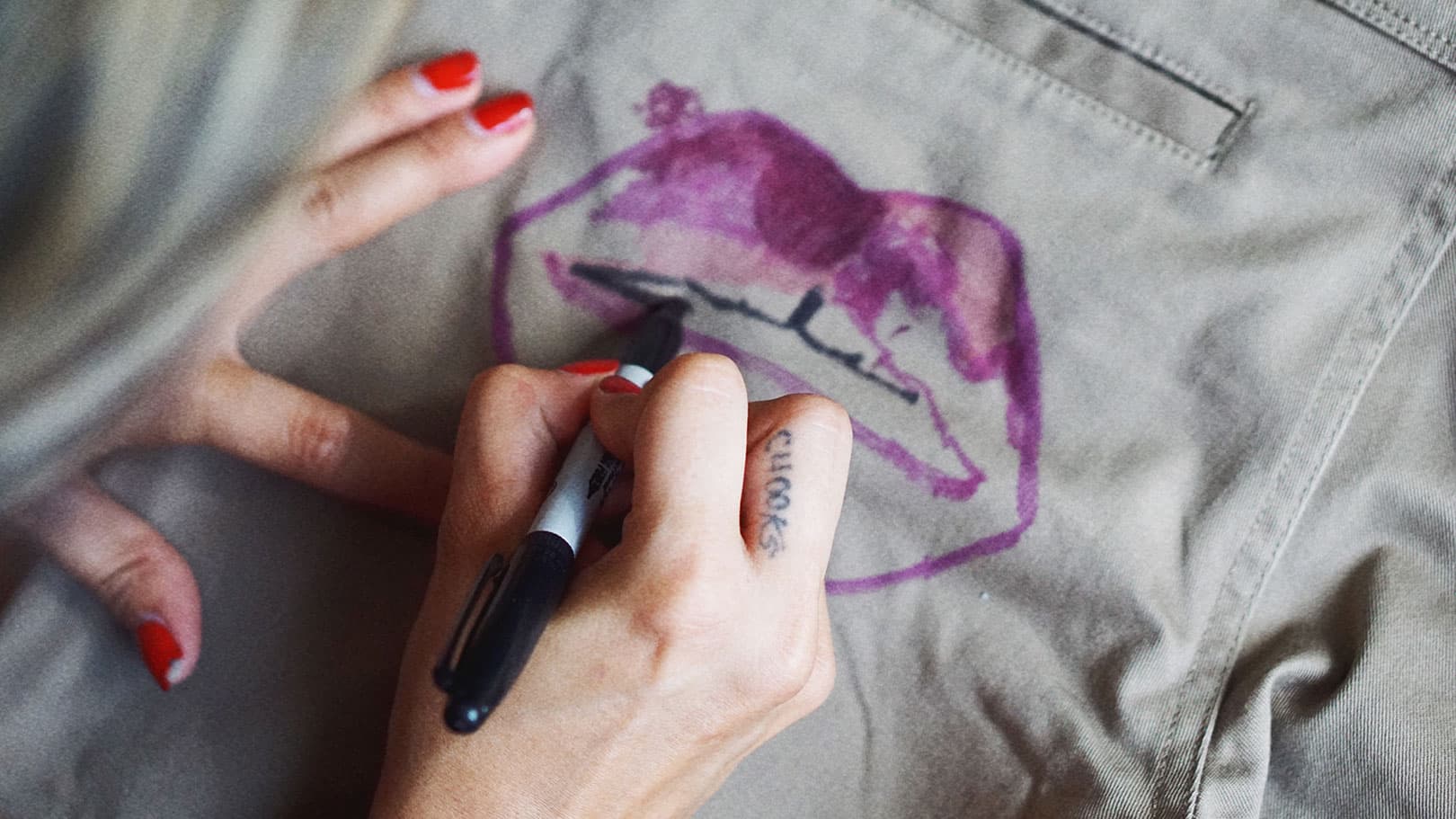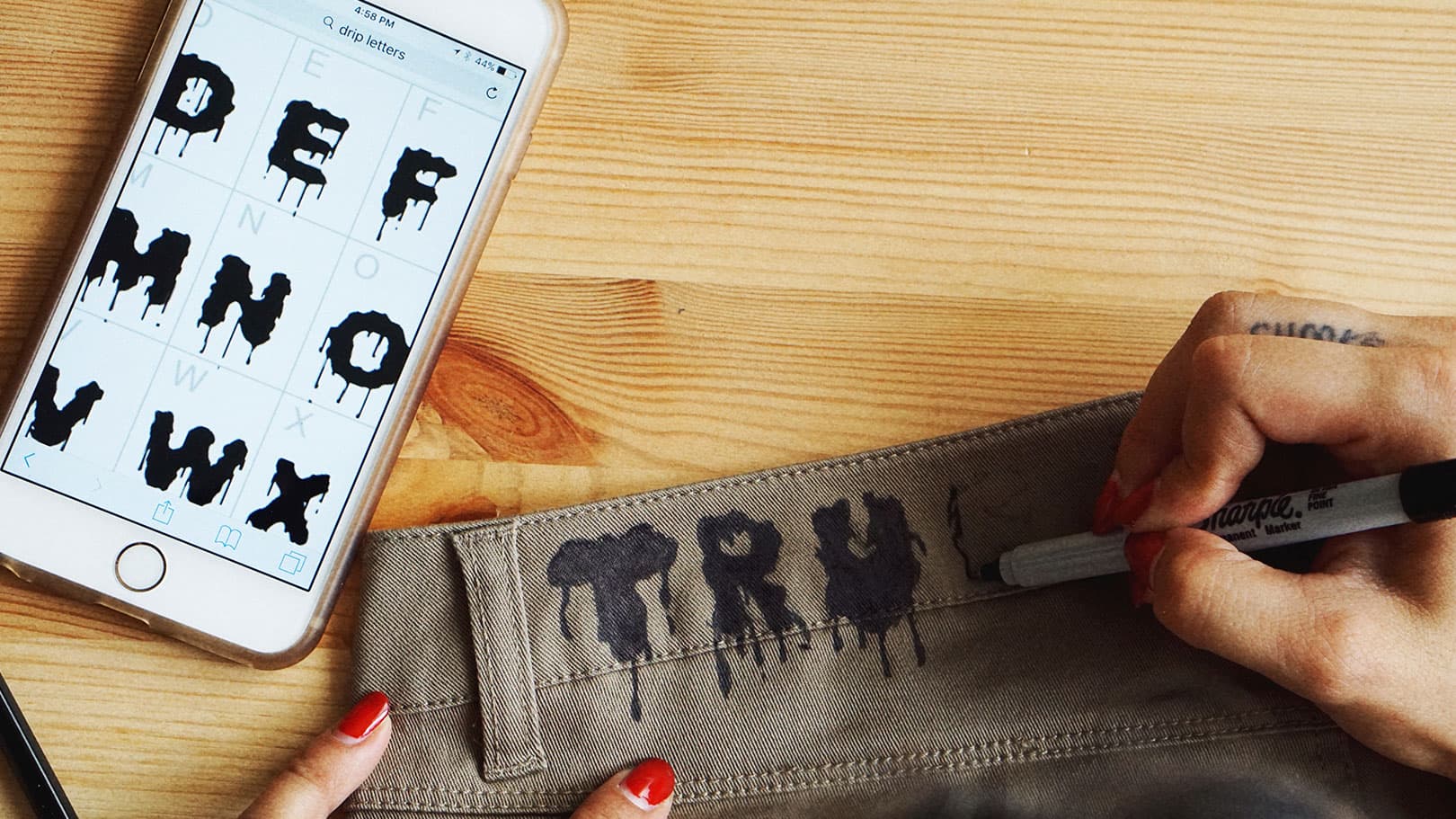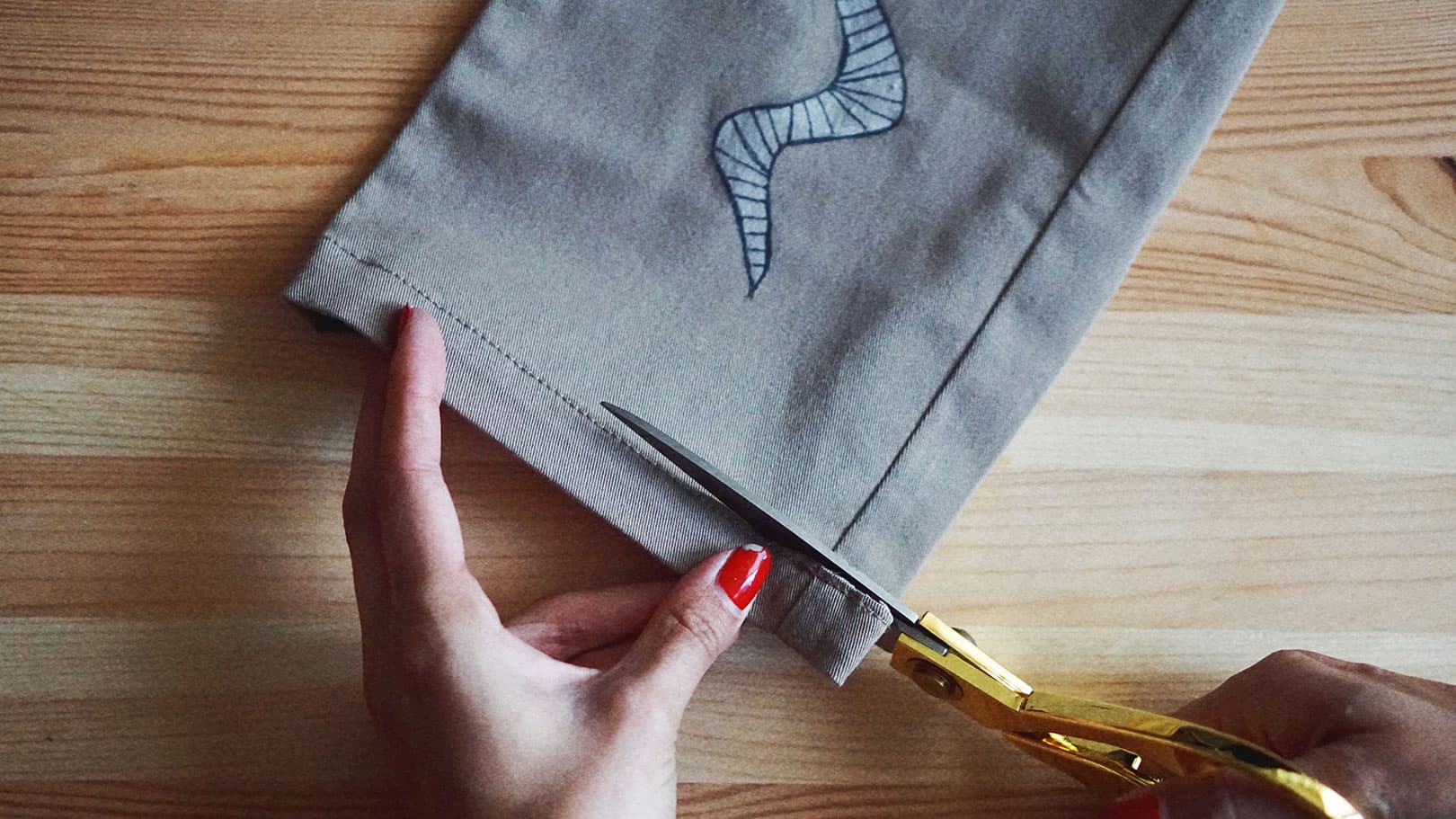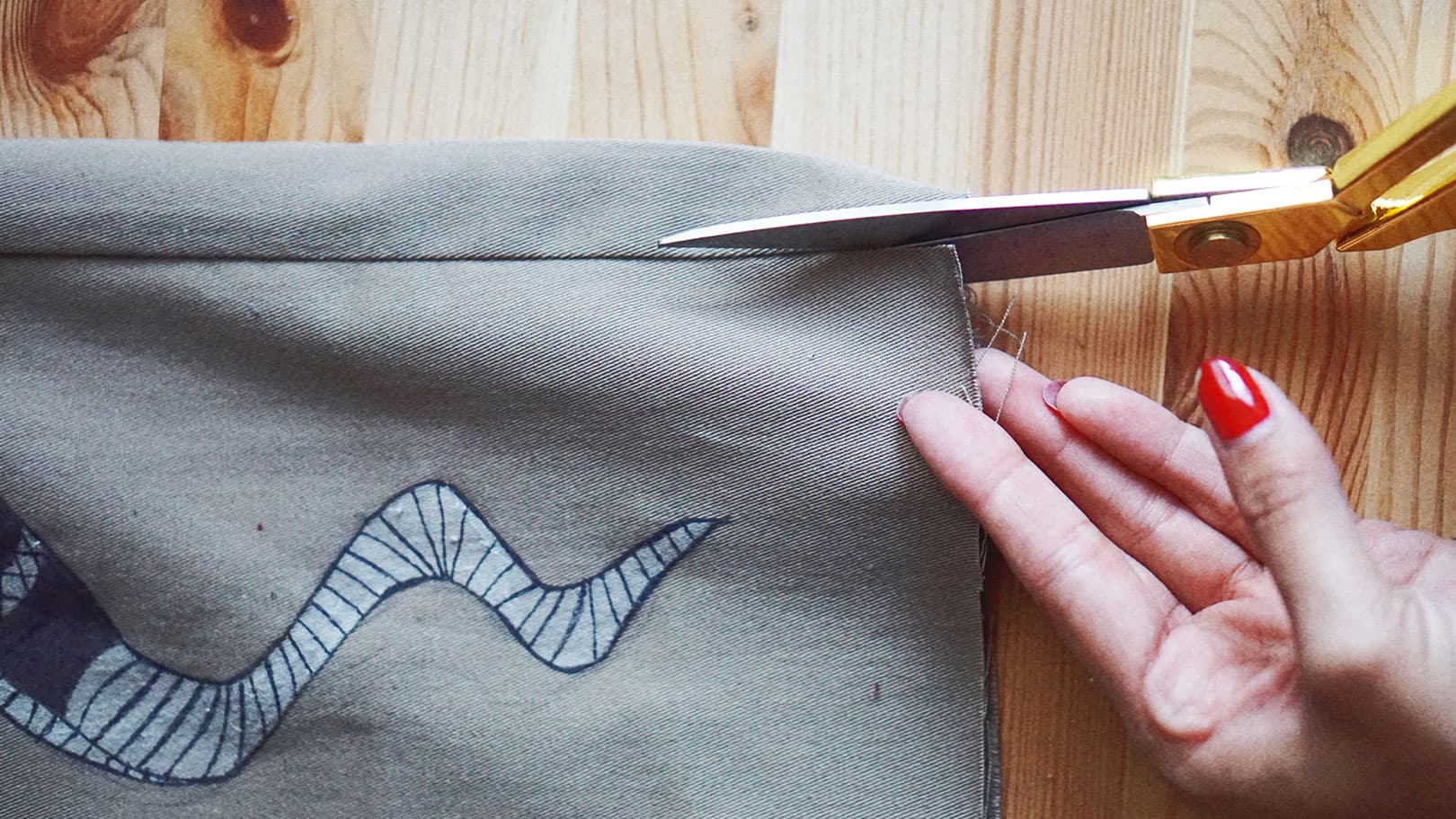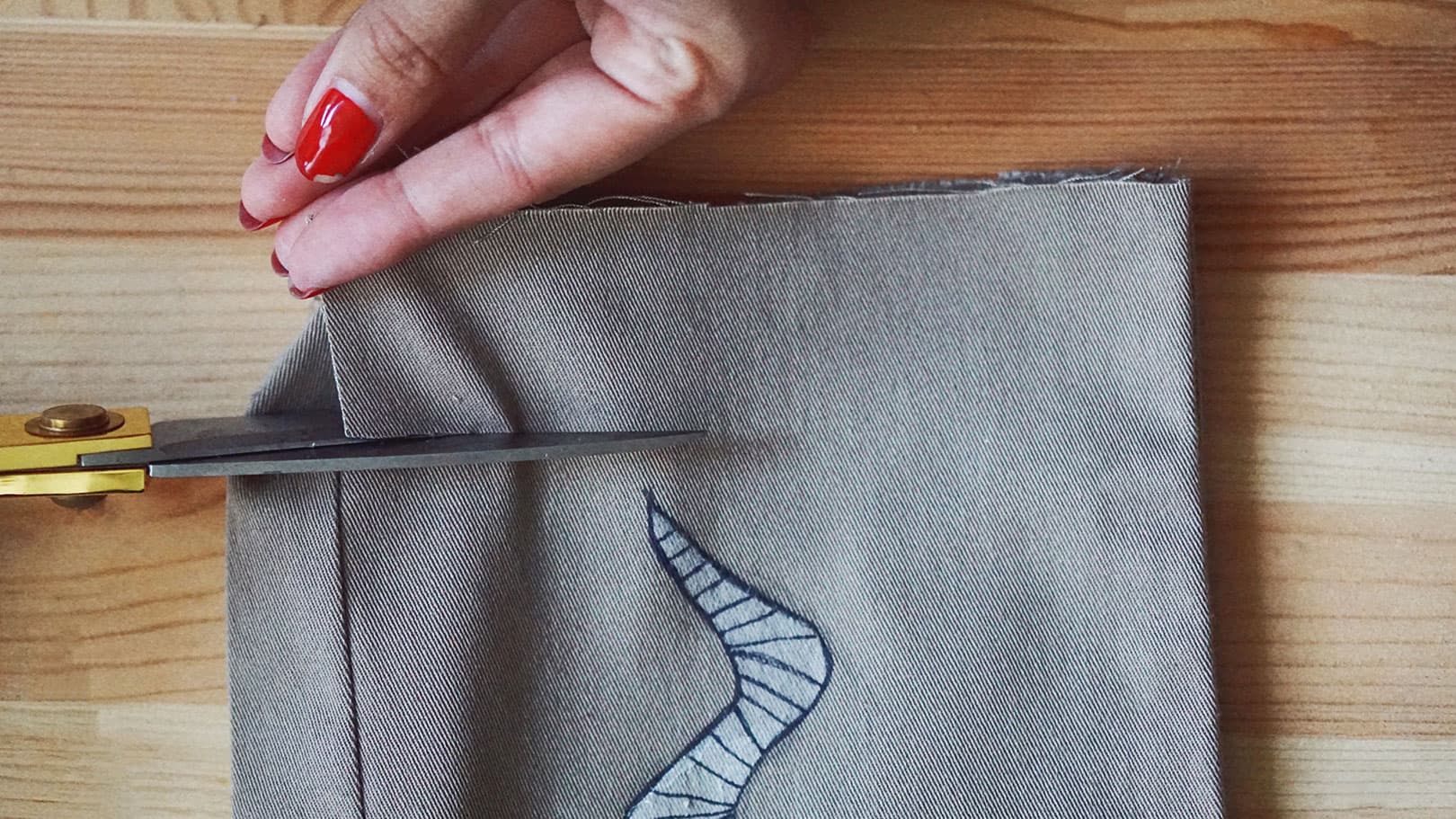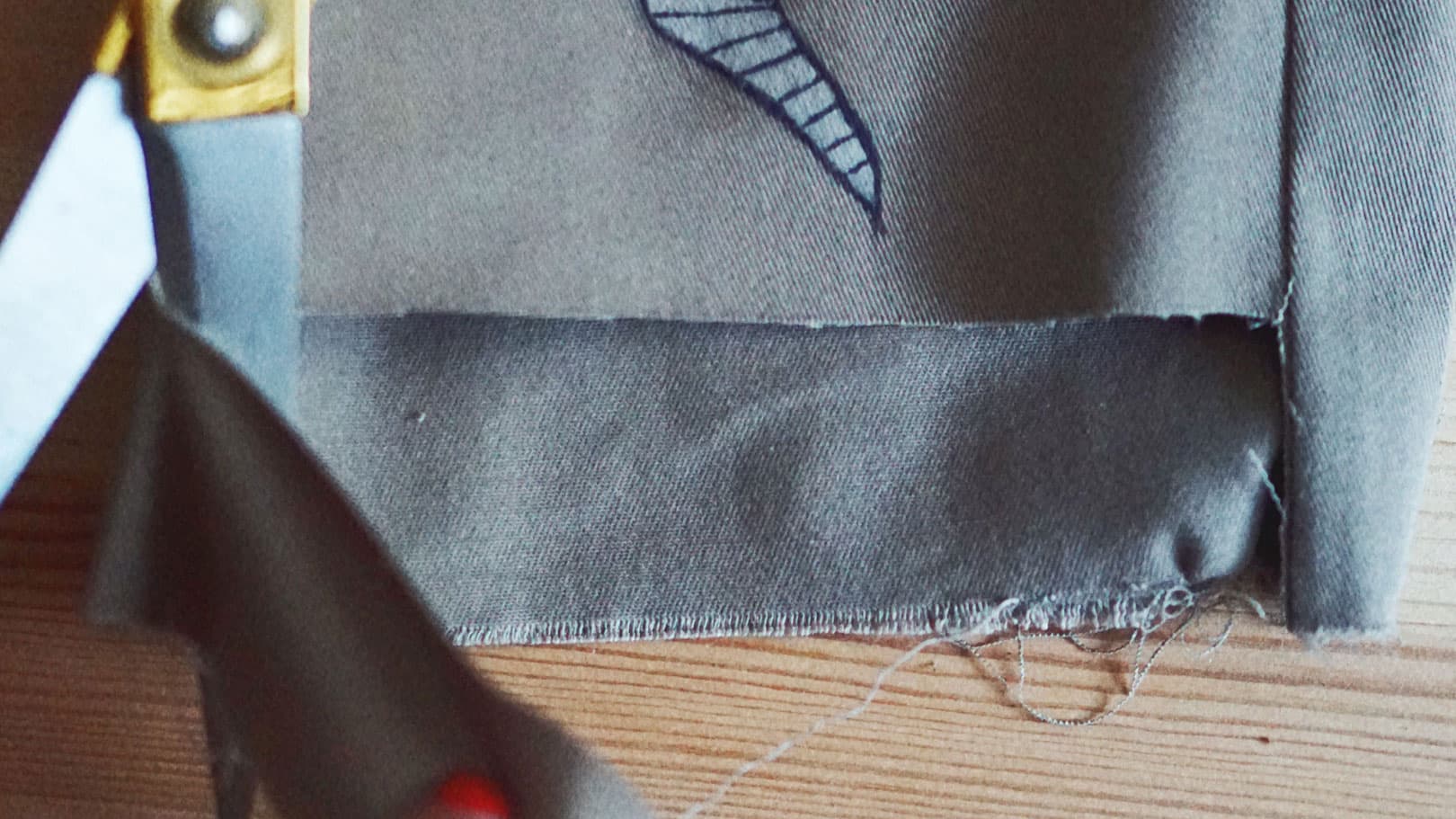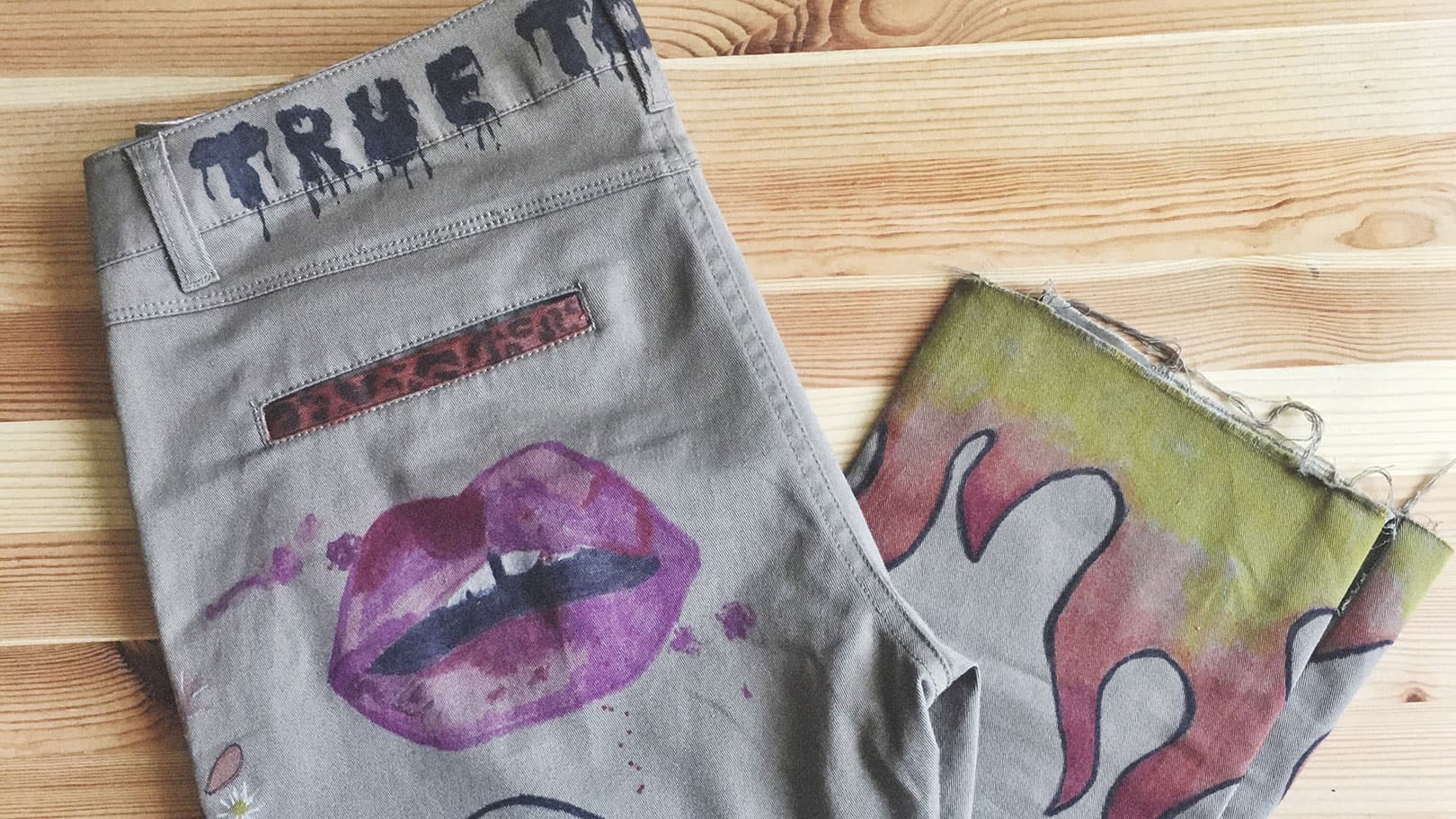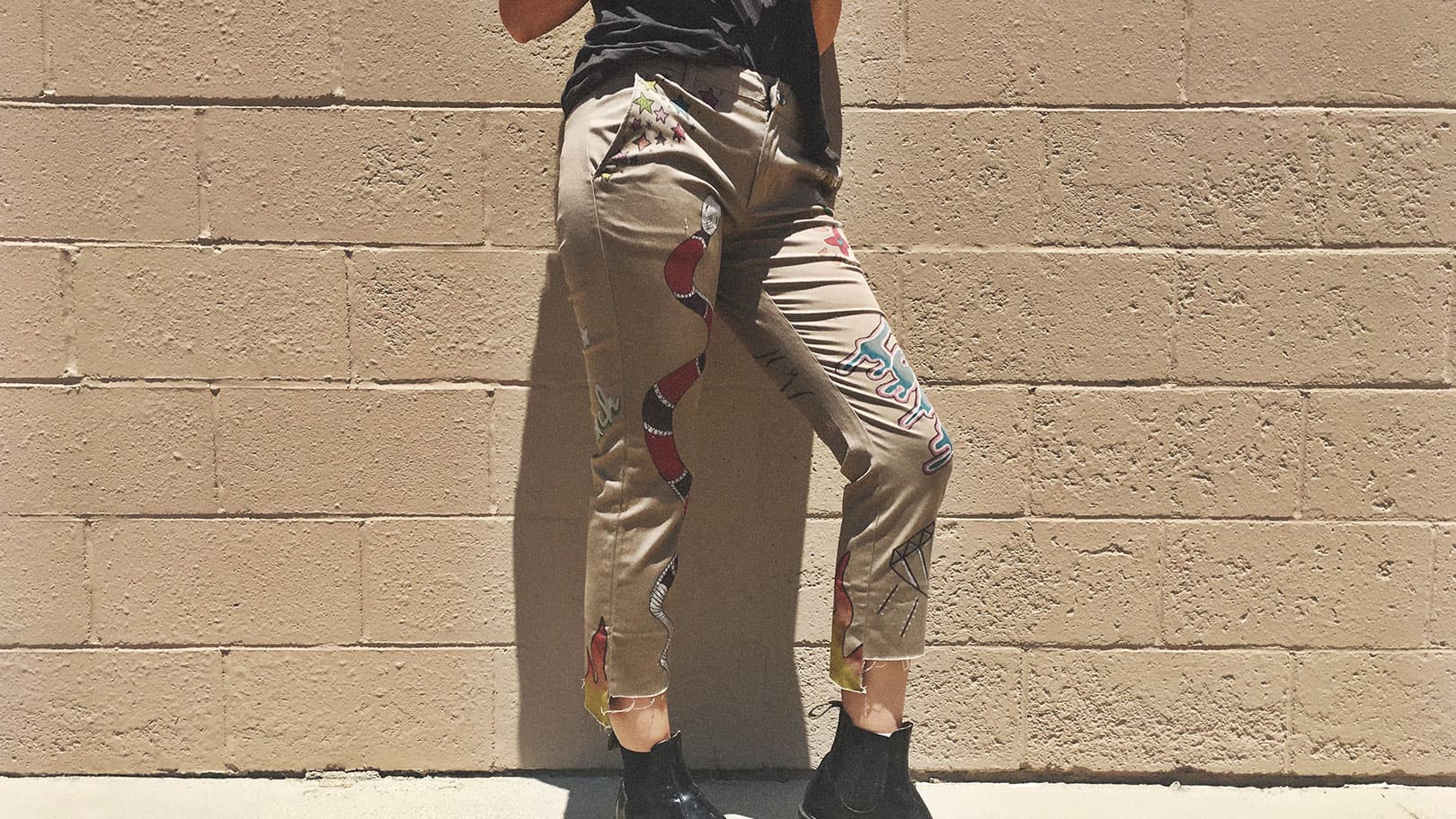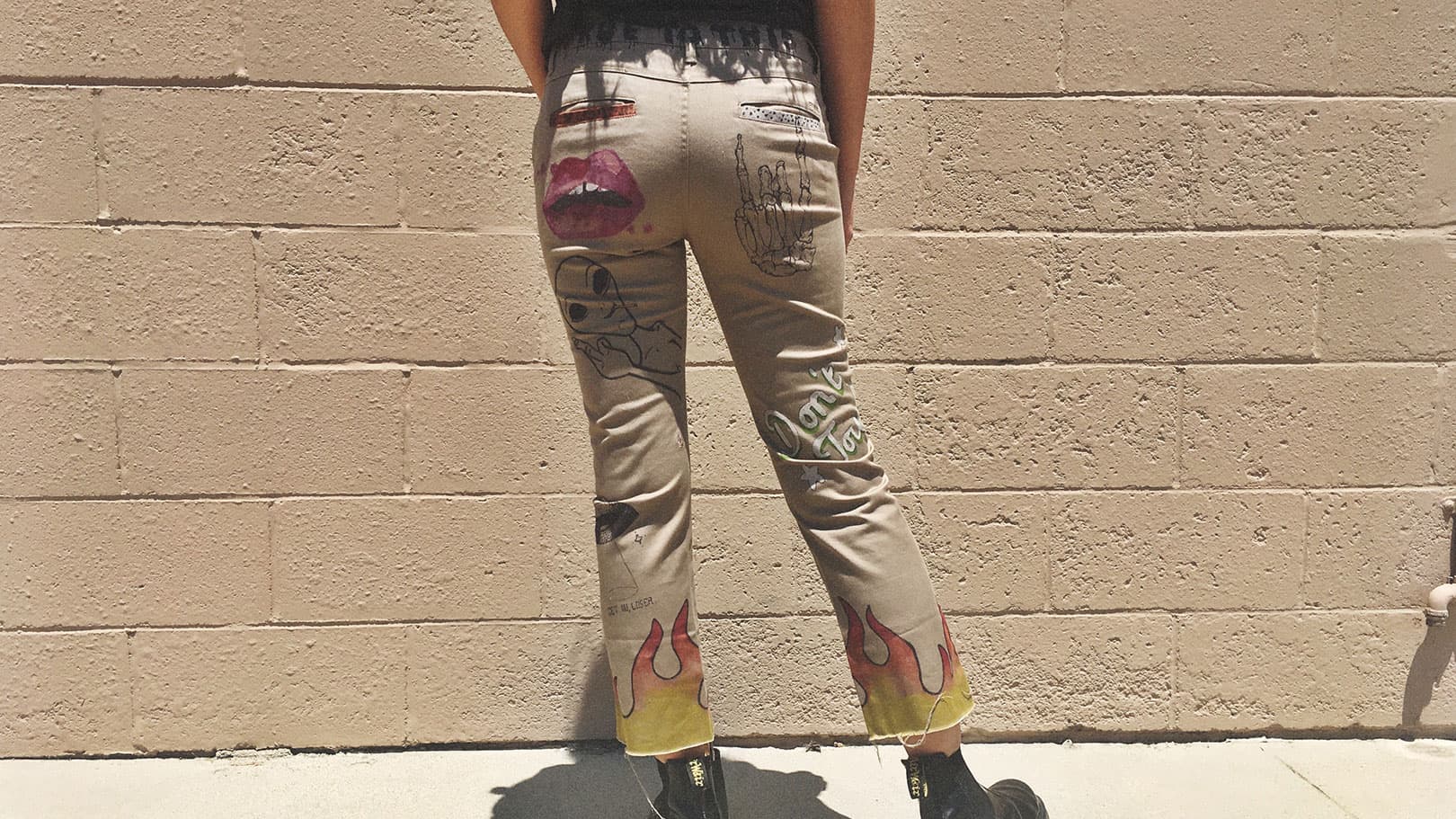 We're here to show you how to take an ordinary pair of chinos and turn them into a one-of-a-kind, dazzling pair of pants! All it takes is a little imagination and patience.
The first step to customizing your pants or any piece of clothing for that matter, is to have a game plan. Know what you want to achieve before you jump into it because once you start, there's no going back.
What you need:
– Piece of clothing (we chose our favorite Volcom Frochickie chinos)
– Pair of scissors
– Drawing tool (we chose Sharpies)
– Pencil
– Some inspiration (either print out what you want to draw or use your phone)
STEPS:
Choose a spot to start your first drawing and that can work as your guideline for the rest of the pant. I chose to draw lips, inspired by an image I found on Pinterest.
A combination of text and illustrations was my ultimate goal for the pants, so my next step was to choose a phrase to write and how to write it. I chose Volcom's famous tagline, "True To This" and decided that drippy letters would look the coolest. Googling "drip letters" and led me to the perfect guide for my text.
Once I finished with all drawings and text, I moved on to the next phase of customization: cutting the pants to get a raw hem. I chose to do an uneven approach by cutting the front of the pants higher than the back. I didn't use any rulers or guidelines for straight lines, I wanted it to look edgy and not perfect. Start by cutting above the hemline, all the way across.
Next, grab the front of the pants and cut upward to your desired length and then cut across and then downwards.
The finished product! Now go show off all your hard work and DIY talent.